Boost consists of a single fast run into the Castle Nathria raid in the heroic or mythic difficulty and killing the last boss – Sire Denathrius. This will allow you to get some of the best 209-222 ilvl loot, latest Shadowlands PvE achievements, and a mythic title "Sinbreaker".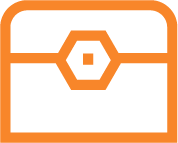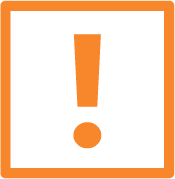 Fresh raid cooldown on the last boss in chosen difficulty for receiving loot;
Fresh Castle Nathria mythic cooldown for the mythic Sire Denathrius boost;
With the self-play option, you must do 1-hit to the Sire Denathrius in order to get rewards.
Buy our Sire Denathrius Kill boost and consider Sire Denathrius, the Master of Revendreth, dead. The fight isn't an easy one. Our Nathria Last Boss carries are ready to support you in a three-phase encounter. This is the most difficult challenge in the Castle Nathria raid.
The powerful and dangerous boss is a hard one to take on with a team of diversified players. This gets even harder in case your allies hardly know how to handle a weapon yet keep considering themselves to be top players. The working recipe for a victory is aligned teamplay where teammates have each other's back. You can be 100% sure to experience such a game once you buy Sire Denathrius Kill carries.
Besides this, you can delegate all the work to our pros. We widely practice an account-sharing option. What does it involve? A carry plays on your behalf and successfully completes the challenge. The trick won't be spotted by other players. We use VPNs and other security measures to ensure this.
Another important aspect is the privacy of your account. We guarantee it. The carry won't interfere with your personal account. He just does the job: kills Sire Denathrius and collects all the dropped loot.
Sire Denathrius Kill Boost for Novice and Experienced Players
The Master of Revendreth, the King of the Venthyr, First Blooded, Commander of the Stoneborn, and the Fangs of Shadowlands – these are just some Sire Denathrius's titles. The most powerful boss of Revendreth has aligned himself with the Jailer.
Novice players may need skillful teammates to watch and learn, while mature ones want to enjoy the battle, fighting back-to-back with pros. Purchase a Sire Denathrius kill boost and experience an unforgettable battle.