Delivery time
Individually
Delivery time
Individually
Once players buy the Shadowlands CN Full Mythic Raid carry, they can be 100% sure that the ten bosses on the way to the Castle Nathria raid's achievements are dead. Pro players, when compared to random allies, have a better understanding of how to overpower a foe, whether it's time to support or attack, and they are really generous.
Related services: CN Normal, CN Heroic, CN Full Gear, Sire Denathrius kill, Glory of the Nathria Raider.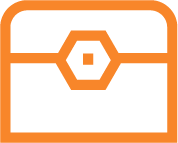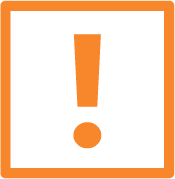 60 level character;
Fresh Castle Nathria mythic raid cooldown;
When attending the raid in self-play mode, don't forget to do 1 hit to each boss to be able to get loot;
The pros share the loot and drop it for you at the end. This doesn't only guarantee full equipment, including the best gear and weapons dropped, but also lots of joy and fun.
Full Mythic Run 10/10 Bosses Castle Nathrial Boost: Overview
The Nathria Raid Mythic Run boost includes professional support in overpowering and defeating the ten bosses on Mythic difficulty. It means slaughtering Shriekwing, Hungering Destroyer, Kael'thas Sunstrider, Artificer Xy'Mox, Altimor the Huntsman, Lady Inerva Darkvein, The Council of Blood, Stoneborne Generals, Sludgefist, and Sire Denathrius, Master of Revendreth.
As a result, Blind as a Bat, as well as Dirtflap's Revenge achievements, are added to your achievement collection. You may also be rewarded with Nathria Rampart Screecher, which is a unique mount.
The best news is teamplay: you don't stand against the terrifying bosses alone. Furthermore, there is no need to worry – your teammates will stick with you all the way to success.
Besides this, they will give you all the loot they managed to collect during the Castle Nathria Raid Mythic Run. It means that at the end of this Mythic run, you will obtain all the possible precious items your teammates managed to obtain in your arsenal.
Buy a Nathria Raid Mythic Run boost now and start the unforgettable journey around Revendreth. The pros are ready to have your back and devote their loyalty and skills for the sake of victory and joy. Good luck in the arena!