Delivery time
6 hours - 12 days
Delivery time
6 hours - 12 days
New World power leveling is currently one of the toughest challenges in the MMO world. Experience gain is not happening as fast as in other games and therefore the whole journey takes much longer. At times it gets boring to farm levels or grind mobs for experience and that is exactly the time you should consider buying the New World leveling service.
The duration of the service may vary in the first months after the official release, depending on the game server's stability and login queues. However, our professional team guarantees the most efficient and fast results during the New World powerleveling.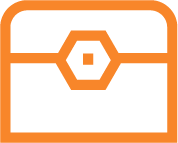 1-60 level character.
190 points to spend on Core Attributes.
Invasions unlocked (50 level).
Access to expeditions, wars, better gear, and trading recipes.
Ability to building x3 Houses for fast travel (55 level).
3 slots for bags on 45 level.
Outpost Rush access (60 level)
Gathering, Refining, and Crafting trade skills leveled up (additional option).