Loyalty program
Place an order
and get 5% cashback
Authorized users receive cashback in form of BoostCoins (1BC = 1$) that equals 5% of the cost of any purchase made on our website.
Each time you add a product to the cart and proceed to the payment method you can see how many BCs you'll earn.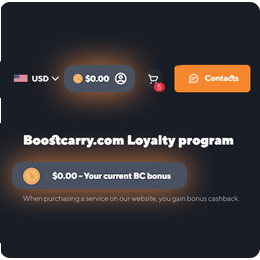 Use BCs to make purchases
We automatically apply your earned BCs when you are ready to place an order, but if you prefer to save them for future purchases, just uncheck 'Use BC balance for current order.
No more than 30% of your order can be paid with BCs.
1
2
3
Done!
5% cashback is only the beginning. We will introduce our new referral program soon and improve our loyalty program as well. Earning BCs will soon become a bigger pleasure.
😀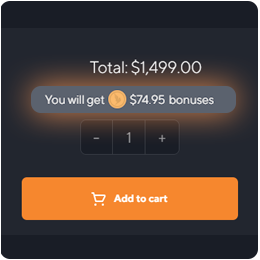 Save BoostCoins on your account balance
You can check how many BCs you have at any moment by looking at the top of the page (if you are logged in) or on your profile page.