WoW level boosting is your way to reach your desired level quickly, easily, and effortlessly. Although playing World of Warcraft is always fun, leveling up may be tedious. After all, it's a bit monotonous.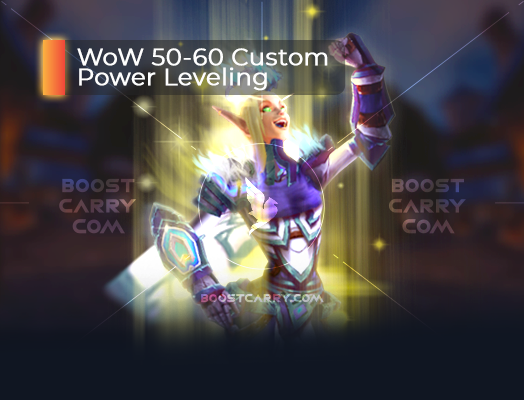 WoW Dragonflight 1-70 Custom Power Leveling
Buy now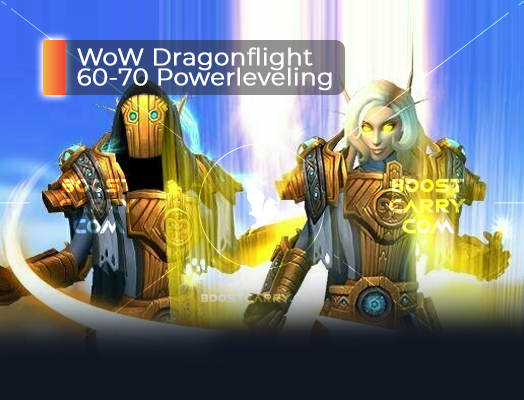 WoW Dragonflight 60-70 Powerleveling
Buy now
WoW Leweling Boost In Dragonflight
Wow powerleveling is where every new addon starts. It's quite an interesting and exciting adventure, which in turn takes quite a lot of time.
At the start of the addon, quick character boosting always gives you a little more opportunities. You get into groups of the best guys on the server, which gives you a quick and easy way to gear up your character.
You might be able to get to a normal raid faster than your co-guildmates, or close a few keys before the next reset. This in turn will give you a big boost and a gap from the rest of the players.

Wow powerleveling – this section is not only about leveling up your character. It also covers World quests, different quest chains or campaigns, and farming different reagents.
If you have any questions about any of these aspects of the game, we're always happy to help. Remember, fast wow powerleveling is what gives you the opportunity to be better than other players at the start of content. Also, if you're tired of alternate characters leveling – our boosting team is always ready to simplify your task.
Why wasting time on boring upgrades when you can buy WoW power leveling and enjoy a higher level right away? You can do whatever you have to: work, study, or merely relax – while our pros will do the World of Warcraft power leveling instead of you.
Powerleveling in WoW with BoostCarry
If you buy a level boost that WoW players seek so much, you should note that it features account sharing only. While this can be a sensitive point for some players, we assure you that your data is safe.
First of all, our website is protected with encryption protocols so that all your information is secure. Besides this, all our pros use reliable VPNs when pretending to be you in the game. They don't interfere in your private zone: no chatting or reading private in-game messages. They are there solely for one purpose – to boost your level.
Those who are looking forward to WoW leveling buy professional carries to do the job. The pros save them from hours of monotonous play. Instead, our clients can enjoy a high level in PvP battles without wasting time upgrading the stats.