Castle Nathria Carry Services
You are about to enter one of the legendary places around Revendreth in Shadowlands – Castle Nathria. What awaits you there? You'll come across ten terrifying and dangerous bosses that are ready to tear you and your team apart.
Whether you encounter Shriekwing, Hungering Destroyer, Lady Inerva Darkvein, or Sire Denathrius, you need to be prepared. Much depends on your personal skills, of course. Nonetheless, never underestimate the significance of allies.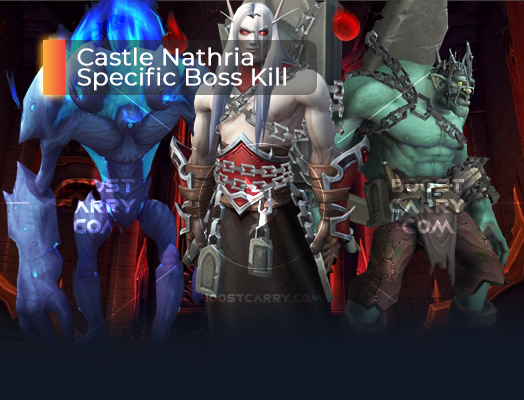 Castle Nathria Heroic Single Bosses Kill Boost
Buy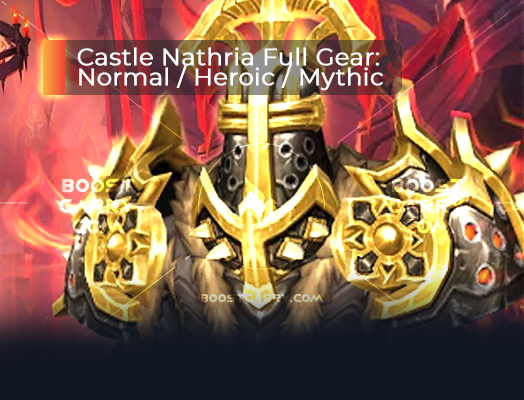 Castle Nathria Normal / Heroic Full Gear boost
Buy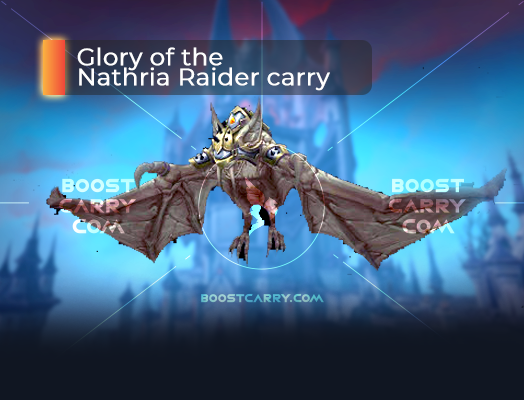 Glory of the Nathria Raider carry
Buy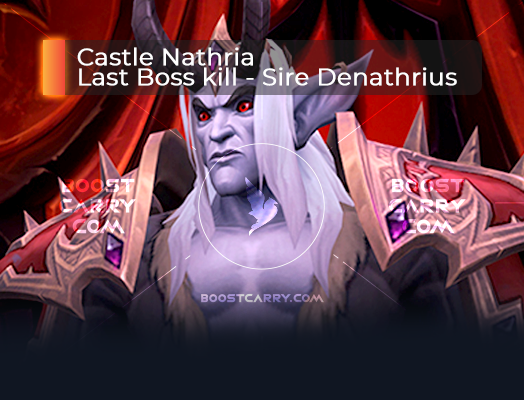 Castle Nathria Last Boss Kill: Sire Denathrius slaughter
Buy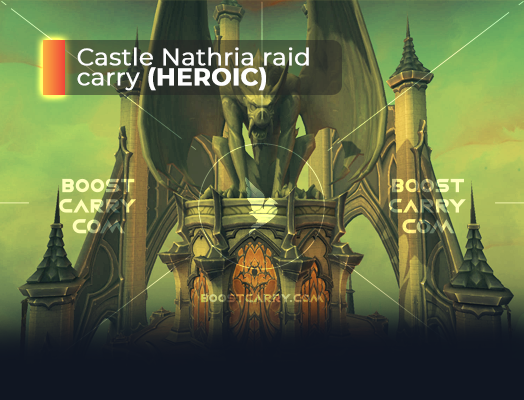 Castle Nathria Heroic Raid carry
Buy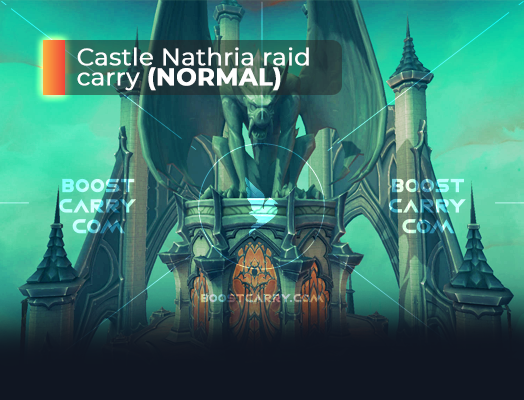 Castle Nathria Normal Raid
Buy
After all, it's team members who have to look out for each other. Unfortunately, if you don't have an established team, you are bound to play with random WoW gamers – and they don't always understand the importance of aligned teamplay and tactics. Where is the fun in such a game?
With the Castle Nathria boost, you don't have to worry about this any longer. When you boost your Castle Nathria raid, you literally buy yourself a team of pro players who know how to play World of Warcraft and slaughter even the most powerful bosses. They are always here to help you out and complete the raid successfully. Besides numerous rewards, you are going to enjoy a battle like never before: the manifestation of team play and skillful allies are key components of joyful bloody battles.
What Castle Nathria Raid Boost Services Do We Offer?
At BoostCarry, our carry for Castle Nathria Raid can help you with:
Overpowering all 10 bosses in the raid on Normal, Mythic, or Heroic difficulty.
Slaughtering any single boss if you can't manage to do this alone – even Sire Denathrius.
Getting full gear on any difficulty.
If you buy Castle Nathria boost carry, you are going to experience the true joy of battling in the arena. Besides this, you will receive all the loot and gear that our pros manage to collect during the battle.
This is a great opportunity to upgrade your character and show other players what stuff you have. Don't worry: our carry in Raid Castle Nathria knows how to keep a secret: we use SSL protection and VPNs, so your data is safe with us. Meet you in the arena!