WoW Raid Carry - Sanctum of Domination (SoD)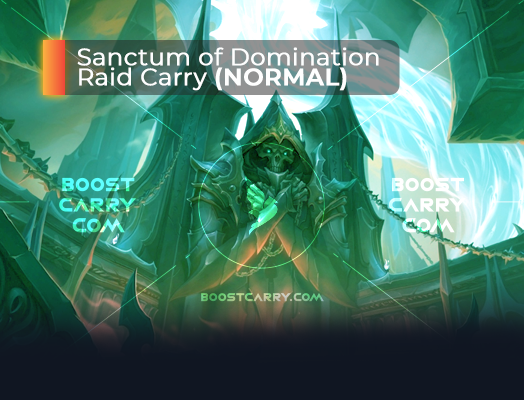 WoW Sanctum of Domination Normal 10/10 raid
Buy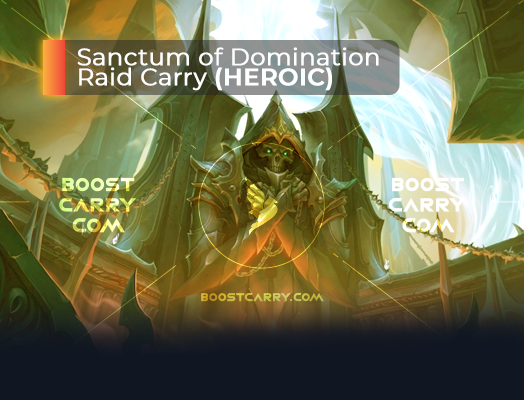 WoW Sanctum of Domination Heroic raid run
Buy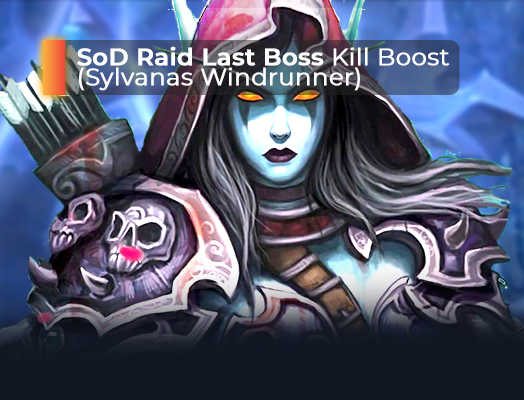 WoW Sylvanas Windrunner kill (SoD last boss)
Buy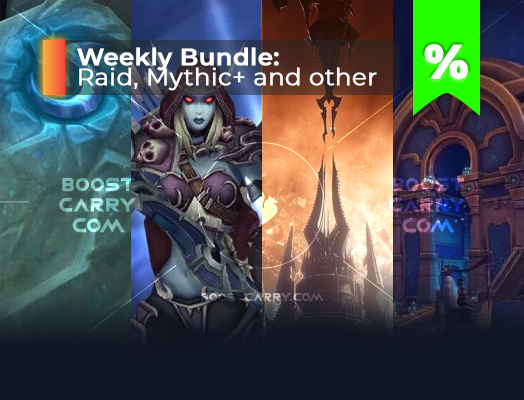 WoW Shadowlands Weekly Bundle: SoD | Mythic+ | Torghast | Tazavesh (10% discount!)
Buy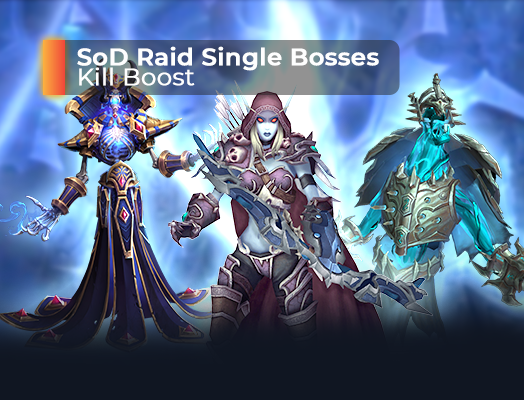 WoW Sanctum of Domination Single Bosses Kill Boost
Buy
The second Shadowlands raid, coming in Chains of Domination 9.1, will allow the brave Mawwalkers to climb the highest reaches of the Torghast, Tower of the Damned entering the Sanctum of Domination, the Jailer's personal domain. There, the heroes will be able to find his most valuable captives and most loyal servants, who must be dealt with in order to repulse Sylvanas Windrunner in the final battle and stand in the way of Zovaal's sinister plans.
This raid offers players 10 exciting battles, a huge amount of loot, unusual item mechanics, and many cosmetic rewards.
The Sanctum of Domination will continue the traditions of Castle Nathria and will be presented in 4 modes with their own item levels on each of them, and from the last two bosses, Kel'Thuzad and Sylvanas Windrunner, items of increased quality by 7 points will be obtained. Compared to the Castle of Natria, the levels in it will increase by 26 points.
After visiting the Sanctum of Domination, players will be able to profit from special shards of Dominance, which are installed only in the armor obtained there. These special gems have a variety of individual and complete bonuses, which will be especially useful in this raid, so they will be a valuable reward for fans of complex group PvE content.
In most cases, the new raid pleases collectors with one, maximum two, mounts, but the Sanctum of Domination is ready to surprise players with three new items at once, and one of them is unique in its kind.
For their merits, the raiders of the Sanctum of Domination will be rewarded with a lot of sturdy armor and powerful weapons. Some of the new items have unique equip or use effects that make them more attractive, valuable and truly unusual rewards. In this raid, in addition to Sylvanas' legendary hunter bow, there will be five more such items.
In the raid, players can complete a myriad of achievements, including a meta achievement with a mount reward, a final boss, and a Hall of Fame reward with titles.
We at BoostCarry are ready to invite you to join the professional teams to clean up the SoD raid, both on the side of the Horde and on the side of the Alliance. Additionally, players with your type of armor – loot funnels – can be assembled into a team to increase the number of items that you can get in the raid.