Delivery time
Up to 3 weeks
Delivery time
Up to 3 weeks
You can buy Benediction quest /Anathema Staff here. We will complete all the requirements for this epic quest and kill all the bosses for you.
Benediction/Anathema is an epic Priest-only staff. Its quest involves defeating (solo, no pets or friends allowed) some Scourge warriors and a healing test.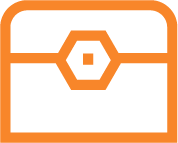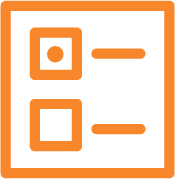 Maximum level

We can level you up if you need it

Molten Core Raid Access

In case you don't have it at the moment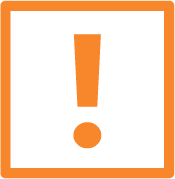 Level 60 Character
Molten Core Raid Access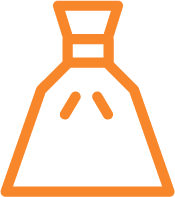 Merciful Priest! There are abandoned souls out there in Azeroth. They can't get salvation or any peace because of their unfinished business in this world. If only you were able to see them clearly and be able to relive them from eternal suffering… But their location is unknown to you, and you don't even know how to see such anguishing ghosts through the death's veil.
Have faith, Priest. Have faith and continue your path. You will face enemies beyond the physical realm, and they will fight as if they were alive. And be warned – you must engage them by yourself only, otherwise you will face your own Death much earlier than you would expect. A single soul may try to pass the testament of the dead and release their spirits from an unending curse. Help them to get Light's blessing and finally go to rest!
During the Molten Core run, you and your group must find and kill Majordomo Executus. To spawn him you need to douse 7 Firelord runes in Molten Core Raid. That is possible only with the use of the Aqual Quintessence from the Duke Hydraxis (it is a separate series of quests). Then, of course, you must defeat Majordomo Executus. After defeating him, a chest called a "Cache of the Firelord" will spawn. Inside it, you can find an 'Eye of Divinity' (the Priest quest item). You have a 50% chance for it – if you aren't that lucky you'll get the Hunter's 'Ancient Petrified Leaf', that has no use for you.
You should then find and speak with Eris Havenfire – a suffering ghost, that will give you your next quest – healing challenge.
After finishing it, you will be rewarded with Splinter of Nordrassil.
Take notice: You MUST accomplish your healing challenge ALONE.
Legend of the Benediction
In the distant past, during the Third War, there was a threat that swept through the kingdom of Lordaeron with unstoppable ease. This Plague. The Plague of the Undead, that was spread via tainted grain to many towns, farms, and villages. Once you have eaten the grain, you would die in the next few hours – but the worst hasn't even started. After your death, you would be raised back to life and become a war instrument for the growing armies of the Scourge.
Arthas Menethil, Lordaeron's Prince, was sent to investigate this new sickness, along with his friend mage Jaina Proudmoore. The two discovered the magic within the grain and the mage behind it all – Kel'Thuzad, The Necromancer. Even when Arthas slew Kel'Thuzad, the cursed grain had already been propagated to different places of Lordaeron, including the largest city – Stratholme.
Next, there was a massacre, but it wasn't because of the Scourge. Young Arthas, determined to stop the spread of the plague, ordered his paladins to purge the city – to kill every single Stratholme resident – before the spread of the Plague. The Head of the Silver Hand – Uther The Lightbringer and Jaina refused. Arthas disbanded the Knights of the Silver Hand and gave the same task to those few who still followed his orders. People inside the Stratholme were systematically captured and murdered, whether they were sick or not.
During these grave events, not far from Stratholme, high on the nearest hill, was a sole priestess. She bravely tried to heal those who ran from the massacre. Outnumbered, she frantically stood her ground… until the muttering wave of Scourge, risen from the freshly murdered people she tried so madly to save, took her life and afterlife at once…
Her name was Eris Havenfire. And only her soul knows the way to create the most powerful symbol of faith and sacrifice, a weapon that embodies the balance between the Light and the Darkness – The Benediction Staff. Only those, who can see through the death's veil can find Eris and fulfill her task. Maybe one day a Priest powerful enough for that will appear. Maybe one day…