Delivery time
Individually
Delivery time
Individually
A single Castle Nathria run on Heroic difficulty.
Personal loot (bosses drop 213-220 ilvl items in Heroic difficulty) or loot trading available (for 10/10 bosses only).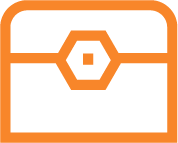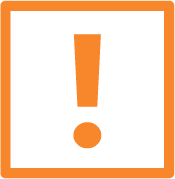 Fresh heroic Castle Nathria raid cooldown;
When attending the raid in self-play mode, don't forget to do 1 hit to each boss to be able to get loot; (Does not require to know Tactics or bring consumables).
The Shadowlands expansion offers WoW players a new raid to try – Castle Nathria. To receive precious rewards and a unique mount, you must overpower ten bosses that stand in the way between you and your desired achievements. It's really lucrative to go for heroic difficulty: you get a chance to obtain more valuable rewards. Therefore, your in-game reputation among WoW players will improve.
To succeed, you must kill Shriekwing, Hungering Destroyer, Kael'thas Sunstrider, Artificer Xy'Mox, Altimor the Huntsman, and the rest of the powerful bosses. Among them, Lady Inerva Darkvein, The Council of Blood, Stoneborne Generals, Sludgefist, and Sire Denathrius, Master of Revendreth, are terrifying enemies. Buy the Shadowlands CN full Heroic raid carry, team up with pros, and slaughter the foes.
Full Heroic Run Bosses Castle Nathria Boost: Overview
So, you decided to take on ten powerful bosses on heroic difficulty. What is a sure way to success? Our Nathria Raid Heroic run boost, of course. The top carries are waiting to team up with you and complete a heroic run around Revendreth.
They are nothing like ordinary allies. Pros boast extensive skills: they are the true masters of weapons and in-game tactics. Our carries from the Nathria Raid Heroic Run boost are reliable teammates who can both protect and assist you.
Sharing your account with Boostcarry isn't necessary. Enter the game with us. Just choose the time and meet us in Revendreth to share joyful fights and show the foes who the real boss is. Completing the Castle Nathria Raid Heroic run with proficient players from Boostcarry is a sure way for your team to get skillful slaughters.
Buy a Nathria Raid Heroic Run boost now and enjoy the battles like never before. We are looking forward to teaming up with you and slaughtering the foes.