Delivery time
according schedule
Delivery time
according schedule
By buying this service you will get the Fated version of Castle Nathria raid completed in normal difficulty.
Fated Raids is the new system introduced to WoW with Shadowlands season 4 to revive and make old raids relevant yet again. The Fated Raids feature stronger enemies and bosses under affect of new affixes, but in return offer higher quality loot – both weapons and armor.
Completing all three Fated Raids of the expansion will award you with the Fates of the Shadowlands Raids achievement and Jigglesworth Sr. – slime cat mount, that will only be obtainable during Season 4 of Shadowlands.
Fated Raids are on a constant rotation, where only one is available at any given week. Run will be completed within the week of Nathria's availability. BoE loot is untradeable between servers. This is a game-mechanic limitation.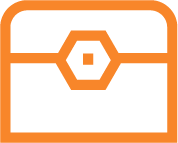 Fate of Nathria achievement
Chance to get ilvl 278-285 loot via personal loot
x1 out x3 ilvl 278-285 items of your choosing in the Great Vault
Progress towards Fates of the Shadowlands Raids achievement
Castle Nathria-specific achievements