Delivery time
Individually
Delivery time
Individually
Buy N'Zoth heroic carry to reach and show your potential in battle. In the final encounter in Ny'alotha, the Waking City, you have to remain strong and muster all your power to take down the Corruptor. 
If you don't have a reliable team of allies who are always there for you, you might encounter some problems. After all, you can never guarantee how skillful and experienced your random teammates are.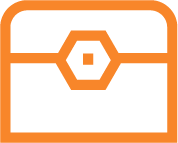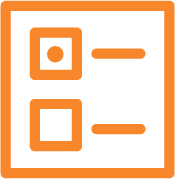 Loot trading

All loot trade options highly increase your chances to get additional loot. There will be a number of loot traders of your Armor Type (cloth, leather, mail or plate) who are going to trade you ALL GEAR and WEAPONS they receive during the run. Take notice: loot-traders do not guarantee 100% additional items during the run.
With the N Zoth carry, you don't have to worry about this. With our N Zoth heroic boost, we'll team you up with a true professional who knows how to deal with the last boss of the WOW 8.3 Patch. He'll always be there to support you in fights. This means one less problem to worry about, especially considering that you already have a reliable team.
What Will You Receive
With our N Zoth heroic carry, you will assault the last boss in Ny'alotha, the Waking City. Now you can proudly say his name – N'Zoth the Corruptor – as with a pro player in your team, he isn't such a dangerous threat. 
Besides the fact that it's much more fun to play with a skillful and fearless ally, you will get a new achievement (Ahead of the Curve) for defeating N'Zoth the Corruptor on heroic difficulty. Furthermore, you will become the owner of an Uncorrupted Voidwing mount!
During the game, the heroic N'Zoth carry helps collect gold and items for you and you only. By the way, a mythic N'Zoth carry helps accumulate gold and items too. Our priority is you! Thus, we will trade you all the loot gained in the game. The loot traders with your Armor Type will give you all weapons and gear possible. 
The Requirements
If you buy the heroic N'Zoth carry from us, there are basically no requirements. The only detail to bear in mind is that we only offer a selfplay option. This means that you get to team up with a pro and share all the fun and excitement of overpowering the terrifying enemies in Ny'alotha, the Waking City.
To complete the order, you have to specify a couple of things. These include your region (the US or EU), faction, time, and date. This is all we need to meet you in the arena.
With our N'Zoth heroic boost, gold, items, and other resources will become yours and only yours! Along with this, you should prepare yourself for an unforgettable battle. Now you can be sure that your teammates have got your back! Buy heroic N'Zoth kill boost and take your game to the next level!