You can read just one WoW gear guide or study all the guides that are published on the internet, but this won't help equip and prepare you for the battlefield. It takes hard work and hours of gaming to back you up with all the necessary gear for you to hit the game – ready to take on any foe.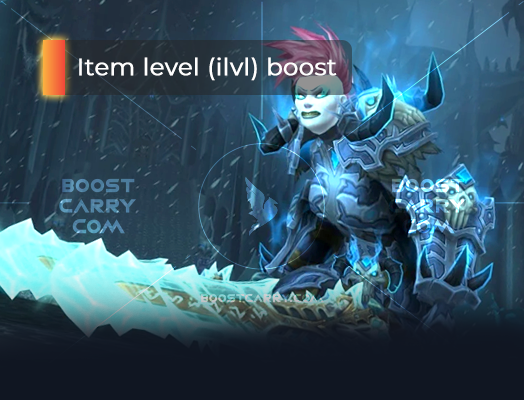 WoW Fast Full Gear farm (Item level Upgrade)
Buy now
However, there is always another way to handle WoW's gearing – it's boosting services we are talking about. Why spend countless hours, days, or even weeks to get the armor of your dreams if you can delegate all the dirty work to our carries.
What Cheap WoW Gear Does Boostcarry Offer?
At Boostcarry, we strongly believe that gearing shouldn't become your burden, especially if you don't really like the activity. The World of Warcraft is about fun and joy, numerous battles, and hard challenges. Of course, how you buy wow gear plays an important role.



To eliminate all the unpleasant elements from the game and grant you as much joy as possible, we have prepared WoW Dragonflight Raid Gear boost:
Fast full gear farm: You can buy WoW gear for sale at cheap prices and get your character's gear upgraded to the desired item level. You can reach the average item level that varies from 155 up to 200. Self-play and account sharing are both possible.
Why Choose WoW Carry for Gear Farming?
If you are just starting to explore the World of Warcraft and its accompanying services, you may wonder, "Why should I buy cheap WoW gear instead of getting it on my own?" Here are a couple of reasons in favor of boosting services:
Fun and only fun: What is the fun all about in the World of Warcraft? It's about vicious monsters, difficult challenges, and constant battles. Farming is hardly on the list; therefore, it's a mood-killer in this case.
No time wasted: Sometimes, you have only a couple of hours each day (or even less) to devote to the game. Therefore, you want to spend it on something more meaningful than upgrading your gear.
Reasonable exchange: Where else can you get WoW gear cheap without devoting much time to it? Boostcarry will gladly help you out by providing both decent results and affordable pricing.
With all this in mind, your game will be only about joy and constant fights without tiresome farming. At the same time, opponents and allies will envy your gear. Buy a WoW gear boost from Boostcarry now!