WoW gear cheap boost services are just what you need to buy WoW gear and get back into the game quickly and competitively. If you're reading this, you probably love immersing yourself in World of Warcraft's expansive open world but don't want to spend hours and hours of your grinding and praying to RNGesus for one specific piece of gear to drop.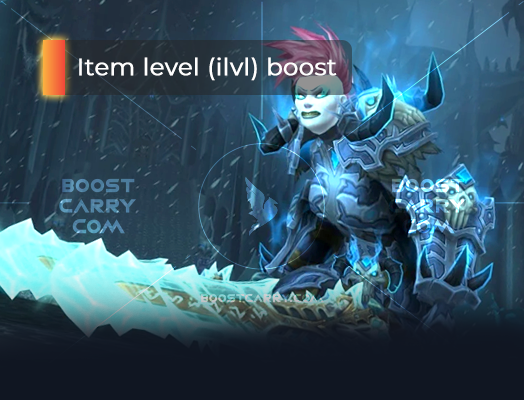 Fast Full Gear farm (Item level Upgrade)
Buy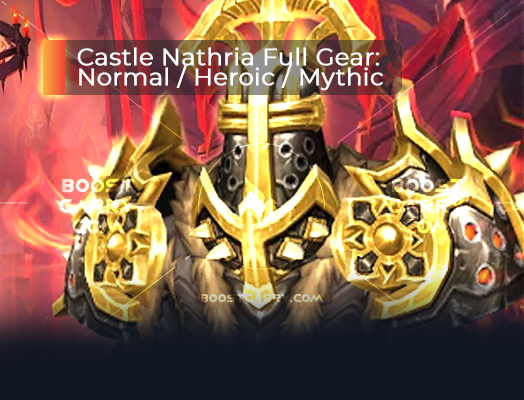 Castle Nathria Normal / Heroic Full Gear boost
Buy
We believe that every player deserves to enjoy the games they play, without having to spend countless hours doing menial tasks for the smallest chance of actually acquiring the items they're looking for, especially in games like WoW, where it's possible for a select lucky few players to get the best gear without having to put in the work that the majority of players need to. We level the playing field because every player deserves to fully enjoy the game.
What WoW Gear Boosts are Available?
Ny'Alotha Raid Full Gear

– The gear pieces you can acquire in this raid interact with your Heart of Azeroth to grant you Azerite Powers, which provide an array of varied effects.

Fast Full Gear Farm

– This amazing option for gearing up fast will fully prepare your character for WoW BfA end-game content.

WoW BFA Legendaries Farm

– Share your account with us. We'll coordinate with you and help you take care of all the tedious grunt work of farming for a legendary of your class of choice.
Whether you need to buy WoW BfA gear, a full set of Ny'Alotha Raid gear, a specific Legion legendary weapon, a full set of high-level gear, or any other specific pieces of gear, we are your number one choice for WoW gear, cheap.
Stop wasting your time grinding, and take your game to the next level fast. Upgrade gear, get the cheapest WoW gear and go back to enjoying your game. 
We understand that the people who know their characters best are players, so we let you tell us what you really need. If the gear you want is not on our list of services, get in touch with us, and detail your specific gear request, and we guarantee that with our team of skilled WoW professionals and wealth of game knowledge, and experience we will find what you're looking for.
How Long Will My Wow Gear Boost Take?
Of course, the rarer and more powerful the gear you need us to help you acquire, the longer the process is going to take; but we will be with you every step of the way, whether you prefer to follow us through the process, or working with our team directly to get a taste of the action.
Why Choose WoW Gear Boosts?
Games are supposed to be fun, not tedious; let us give your game experience a boost. WoW gear item levels can lock you out of the game's newest content, keeping you from being able to play with others, and preventing you from experiencing the most enjoyable parts of World of Warcraft. If you need a gear boost, WoW BfA gear is your top priority and our team's specialty.
The last thing you want is to waste time grinding to finally get the gear you want right before it becomes worthless, so start enjoying the time you spend playing again by choosing Boostcarry and getting yourself the gear you've been dreaming of.