WoW Mythic+ Dungeons Boost
WoW Mythic boost for sale is the perfect way to complete all dungeons of the current expansion in the most challenging difficulty. Whether you want to buy mythic dungeons loot runs in +0 or mythic plus carry timed runs, we can help you with that! Professional wow mythic boosting team is ready to take you on a smooth 100% successful run in all the Shadowlands instances.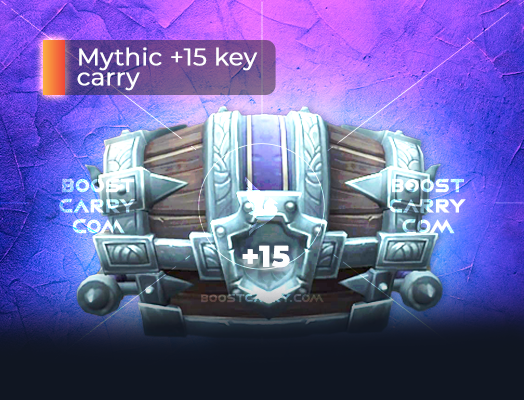 WoW Mythic +15 key carry (Highest M+ ilvl)
Buy
WoW Custom Mythic+ keystone (+10 up to +25)
Buy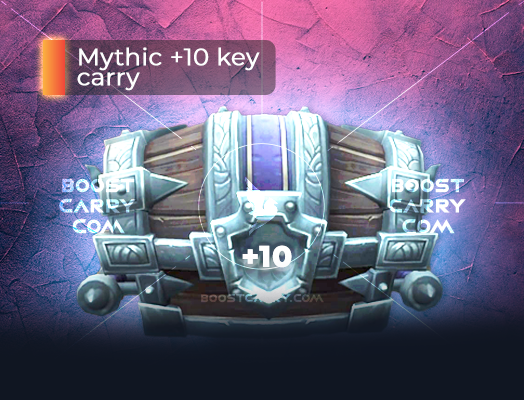 WoW Mythic +10 key carry (Balanced price / ilvl)
Buy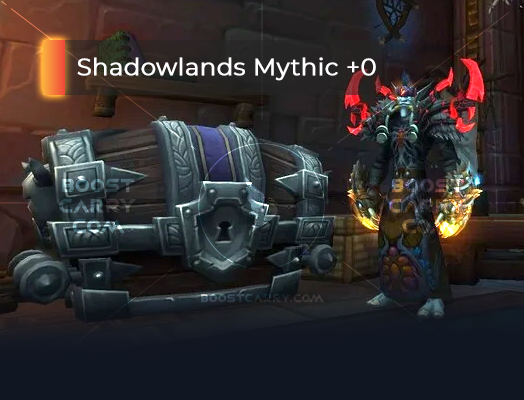 WoW Shadowlands Dungeons (Mythic+0 +Tazavesh Mythic)
Buy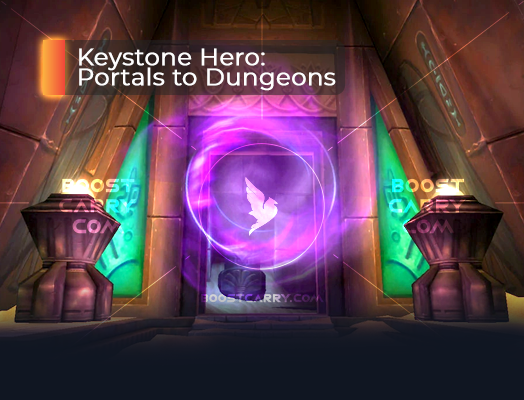 WoW Shadowlands Keystone Hero: Portals to Dungeons
Buy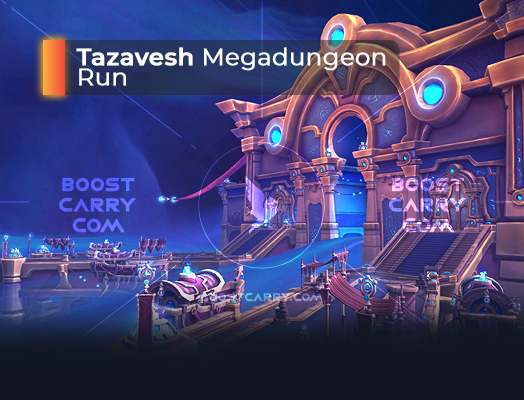 WoW Tazavesh Megadungeon Run
Buy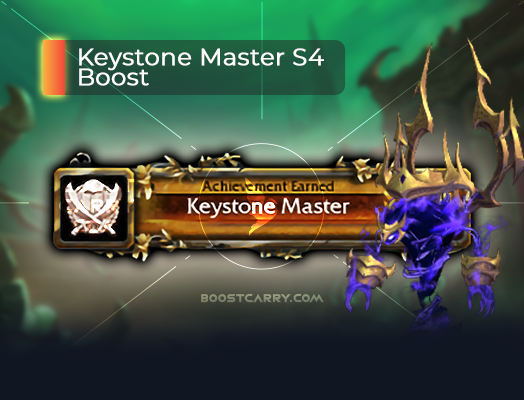 WoW Shadowlands Keystone Master: S4 carry
Buy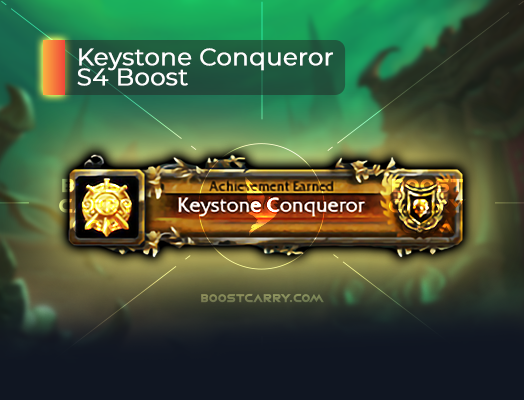 WoW Shadowlands Keystone Conqueror: S4 carry
Buy
Why Buy the WoW Mythic Boosts?
When buying the Mythic+ boost, you are getting yourself a Mythic Dungeon carry. For those who are acquainted with WoW Mythic+ carries, it's a professional player who has been spending months in World of Warcraft – if not years.
A Mythic carry knows the gameplay well and understands the importance of aligned team play. Thus, he is going to be a loyal ally who won't run away when the battle is getting out of control. Instead, our WoW Mythic Plus carry is going to be with you till the end.
Just imagine what fun it is to play with skilled team players who never leave you! You save each other from vicious bosses and support one another when necessary. The game is going to be so joyful: it's literally incomparable to teaming up with random gamers who think about their benefits only!
Besides, with our mythic dungeon carry service, you are going to get much more than just the achievement. What we mean is that our professional players don't need the loot collected during the game. In other words, they will give it all to you at the end of the game. During the run itself, you won't face a typical situation where your allies take everything, leaving you without a gun.
With all these factors in mind, it's only logical to buy WoW mythic plus boost: you get a team with extensive skills that know how to have a good battle. You will hardly be so lucky to find such allies randomly.
What Does the WoW Mythic Plus Boost Include?
If you are new to the World of Warcraft, you may not know what a Mythic Plus boost is and how it differs from a heroic or normal one. Mythic+ Dungeons identifies the level of difficulty, of which are a total of four in the game.
Once you decide to increase the level, you automatically enhance the value of the gained rewards. Therefore, many players go for higher levels: who isn't tempted with better and far more precious gifts and achievements?
However, with the higher value of the rewards, the difficulty of the challenges increases. Sometimes, it will take too much time to complete an achievement on a Mythic Dungeon plus level. That's when you should buy WoW Mythic carry.
Why Choose Boostcarry?
Boostcarry is your reliable partner when it comes to Shadowlands Mythic Plus boosting services. Here are some reasons to choose us:
Constant support. Our specialists are here whenever you need them. Just leave a request, and we will contact you in about 15 minutes.
A pool of professionals. Within our years of expertise, we have gathered a team of highly-skilled allies who know what they are doing and how to help you.
Wide variety of services. You don't need to use several services to level up or get the desired mount. Our carries can handle all your requests.
Security and privacy. We use reliable VPNs in order to keep your secret safe from other WoW players. Moreover, all your data is safe with us since our site has SSL encryption.
Reasonable pricing. Our WoW M+ cheap prices attract many players to Boostcarry. We don't want to be a burden on your wallet.
Buy our Shadowlands Mythic+ boost and enjoy your game by teaming up with our professional carries.