Buying this service gives you the best option to equip your character at the start of the WoW Dragonflight new season.
Boost your character to 372 ilvl with the help of our team quickly and effortlessly. All possible loot will be transferred to you, a chance of getting up to 4 items per fully completed dungeon. During the purchase it is desirable to make a note or write to the operator in chat or on discord to clarify what spec you need things.
Do not forget that the loot from Dragonflight Mythic+ 0 Dungeons  you can get once a week each character, if you have already been in a dungeon in the week you should not go there again.
Mythic+ Dungeon Rotation in  Season 1
At the Season 2 of the Dragonflight addon there will be 8 mythic+0 dungeons:
Brackenhide Hollow (Dragonflight)
Halls of Infusion (Dragonflight)
Uldaman, Legacy of Tyr (Dragonflight)
Neltharus (Dragonflight)
Freehold (Battle for Azeroth)
The Underrot (Battle for Azeroth)
Neltharion's Lair (Legion)
Vortex Pinnacle (Cataclysm)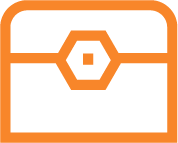 Myths of the Dragonflight Dungeons achievement
Chance to get up to 4 items from the dungeon
Gold, Resources, Mounts and Pets you get during a Dungeon
If a mount or pet is dropped for another player, you can buy it for a minimum price
You can get the achievements you need for Glory of the Dragonflight Hero achievement, if you will be able to perform them along with the dungeon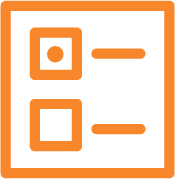 Boost type

Selfplay - our team takes you into the group with LFG or direct in-game invitations, and you together go through all the dungeons or one of your choice. During the passage you can play along with them, or stand AFK, if you have no time or desire to play. Be sure to hit the boss at least once to be able to get the loot.Account Sharing - is an option to transfer your account to us. We get a login and password to log in to your character, we fulfill the order and give you a character with already closed dungeons and clothed character. We guarantee the confidentiality of your data and once the order is fulfilled it will be deleted from our database.

Loot traders

You have the option of adding a trader's loot to your team. This implies a character with your type of armor, but does not guarantee that it will be exactly your class with the spec you play. But we always try to find the most effective way to get loot for your spec and class. Loot trader will pass absolutely all items that will fall to him. thus adding this option you significantly increase the chance to spend your money as effectively as possible and prepare your character.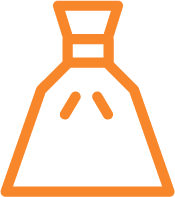 Why Buy Dragonflight Mythic+0 Dungeon Boosting Service?
Usually we start within an hour after the order is placed. Our operator will contact you and send you the LFG info, or the team will invite you direct in the game.
If you add the Expert Start option we try to get your order started as quickly as possible and put it ahead of the queue. Usually the start of dungeons with this option happens within 15 minutes after ordering. If you don't want to wait and you're pretty short on time this is a good choice for you.
You can also place your order Mythic+ 0 Dungeons boost at any time that is convenient for you. Make a note or write to the operator that you want to start at a certain time (don't forget to specify the time zone, we work on EST/EDT by default). Seeing that note, we will prepare a team and it will be waiting for you at that time.
You can split your order into several parts. If you don't have time to complete all the dungeons, write that you are willing to do 1 or 2-3 runs today and we will reschedule the rest at your convenience.
It will take you about 2 hours to complete all 8 Dragonflight dungeons.