Delivery time
Individually
Delivery time
Individually
An essential part of every season of Mythic+ dungeons in WoW.
The service allows you to get 1500 RIO, a new title and gives you the chance to improve items.
Wow Keystone Conqueror boost is a good starter for a new character or twink who needs a quick ilvl boost.
The order will be completed after you reach 1500 RIO – regardless of the number of mythic dungeons you have closed.
You can stretch the completion of this order and play only at your convenience. Add a loot trader option – this will allow you to get your character well equipped, because all the accompanying loot will be transferred to you if possible.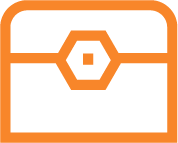 WOW Keystone Conqueror carry is an order that will take about 8 hours to complete. Due to the fact that it is quite difficult to do it in one go, once the order is placed the operator will contact you to set up a schedule that is convenient for you.
Mythic dungeons are selected by our team for the fastest possible 1500 RIO. If you want any specific mythic dungeon keys – write to us and we will do our best, but there are no such guarantees in this order.
The team will increase your RIO with the keys that have at the moment.