WoW Torghast Tower Carry From BoostCarry
With a Dragonflight Torghast boost, players will enjoy proceeding through the Tower of the Damned even more. Being located in the very heart of the Maw, this area welcomes WoW players with vicious enemies and numerous daunting challenges that will test their abilities and skills like never before. Buy a Torghast carry to stand together against the dark powers, which are eager to slaughter you anytime.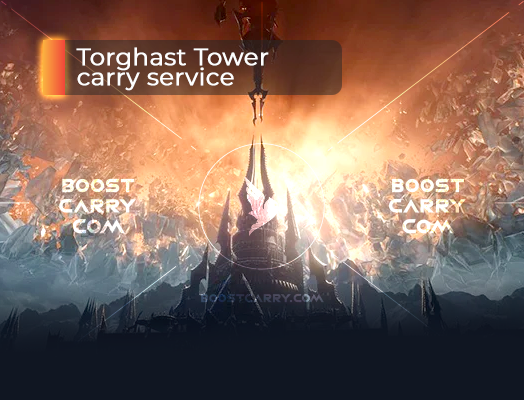 WoW Torghast Wing Full Clear Boosting & Carry
Buy now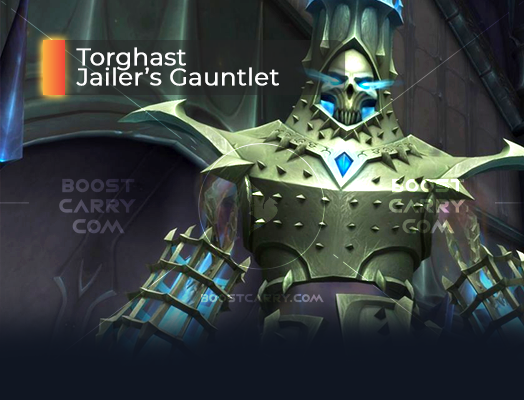 WoW Torghast Jailer's Gauntlet
Buy now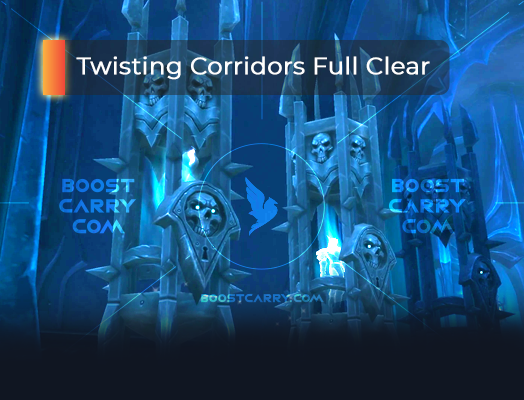 WoW Torghast Twisting Corridors Full Clear
Buy now
Torghast Tower: What Is the Challenge?
Torghast or Tower of the Damned is a savage location where the jailer locks up the most precious souls. It's no surprise that the spot is highly protected by numerous challenges. Its distinctive peculiarity is unpredictability. You can never know for sure what awaits you: you will be tested in a new way every time you step into the Tower.
Torghast loot is a separate topic to discuss. Firstly, loot is essential for you to proceed with the challenge. Secondly, you will find a specially-designed currency, Phantasma, there and gain Anima Powers: both will help you progress further and tackle new, more difficult Torments.

Although it may seem like a too challenging task, gamers can't avoid Torghast if they want to level up. The location boasts plenty of Soul Ash, which is necessary for customizable Legendary Armor. Besides that, if you're lucky, you'll obtain the Runecarver – which will, later on, provide your performing weapons.
In order to utilize the chance, level up in WoW Dragonflight, and prove your worth to yourself and the WoW community, completing Torghast is a must. Buy a Torghast dungeons carry and fear no one who can pop up on your way.
Why Buy a WoW Torghast Boost?
If it's your first time encountering WoW boosting services, you are probably wondering – why buy a Dragonflight Dungeons boost and the Torghast one in particular? Well, the answer is obvious: to enjoy several hours of pure joy by teaming up with real pros.
When entering the arena, you never know who is behind your allies: a newcomer or a WoW champion. You realize the truth only when the battle begins, or, sometimes, even later on. Therefore, counting on an aligned team play isn't always an option.
What differs if you buy a Torghast Tower carry? First of all, you get yourself a skilled player who knows how to play and is highly skilled at WoW strategy. Hence, you are going to finish the challenge successfully. Sounds tempting, right?
Besides this, you can be sure that your back is always covered. In other words, our Torghast dungeons carry to buy is ready to sacrifice his life for the sake of yours – literally. What is more, you can forget about constant races for the best loot as our pros are generous and share everything with you.
With a Torghast Tower of the Damned boost, you will enjoy your game like never before!
What Torghast Tower Boost from BoostCarry Can You Opt for?
Boostcarry offers much more than just a Torghast dungeons boost. On our website, you can choose the following services:
Full Clear of the Chosen Wing: Getting Soul Ash is among the top priorities in the Tower of the Damned. If you want to collect the maximum amount of it, your task is to clear both wings available at Layer 8 difficulty each week. Just specify the wings, and we'll take the problem off your shoulders.
Completed Twisting Corridors: Twisting Corridors are quite a challenge, especially if you aim high and want to complete them at Level 8, for example, to get the fabulous Torghast mount – Corridor Creeper.
Unlocked Torghast Tower: You can't just come and enter the Tower. First, you have to unlock it by completing the questline. If you aren't interested in the preparations, delegate them to us.
Boostcarry is here for you throughout the whole Torghast Tower journey. Whether you want to unlock it, get Soul Ash, or collect mounts, buy Torghast boosting services and consider the job done.