Torghast is the source for players to obtain Soul Ash, a currency needed to create customizable Legendary Armor. The more Soul Ash you have the higher grade of Legendary Armor you can create.
You should clear all the available Wings at the highest difficulty every week to get maximum amount of Soul Ash. In other words, you should aim to clear both available Wings weekly at Layer 8 difficulty.
To get maximum amount of Soul Ash this week – 1140 – you shoud aim to clear both Wings at Layer 8.
Legendaries craft:
| | | |
| --- | --- | --- |
|  Rank |  ilvl |  Soul Ash required |
|  1 |  190 |  1250 |
|  2 |  210 |  2000 |
|  3 |  225 |  3200 |
|  4 |  235 |  5150 |
Legendaries Upgrade:
| | |
| --- | --- |
|  Rank | Soul Ash required |
|  1 -> 2 |  750 |
|  1 -> 3 |  1950 |
|  2 -> 3 |  1200 |
|  1 -> 4 |  3900 |
|  2 -> 4 |  3150 |
|  3 -> 4 |  1950 |
Related services:  Torghast Tower unlock, Twisting Corridors Full Clear.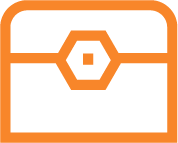 Soul Ash, which is required for crafting Legendary gear. Soul Ash is awarded upon completion of a Layer once per week per Wing. Each week, 2 wings are available.
Amount of Soul Ash per Layer – you can get up to 570 Soul Ash from each of the 2 wings resulting in a total of 1140 Soul Ash per week:
layer 1 will give you 120 Soul Ash
layer 2 – additional 100
layer 3 – 85
layer 4 – 70
layer 5 – 60
layer 6 – 50
layer 7 – 45
layer 8 will give another 40 Soul Ash.
PLEASE NOTE: completing higher floors will automatically award you with any Soul Ash from lower Layers, so you can skip lower floors with impunity. Example: If during the first week, you complete Layers 1, 2, and 3, unlocking them as you go, you'd earn 120, 100, and 85 Soul Ash for a total of 305. During the second week, you would be able to skip directly to Layer 3 (as you've already unlocked it) and completing Layer 3 will automatically award 305.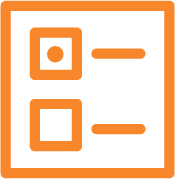 Select layer(s) to be completed

You NEED to have access to layer(s) that you are selecting in the options. If you have never been to Torghast or the currently available Wing, please select Layer 1 through 8 for maximum possible Soul Ash award. In case you have unlocked some layers, please select all the layers above the unlocked ones.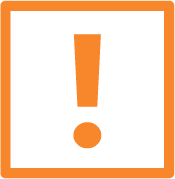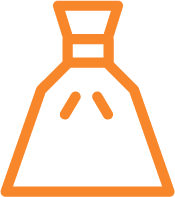 Buy a Torghast Wing completion boost and enjoy overpowering enemies with professional players like never before. Our pros are ready to support you all the way through Torghast Wings and their eight Layers for each Wing. They will stand with you back to back against even the most vicious foes in the high Layers.
Torghast – or the Tower of the Damned – has six wings in total. Each one is full of surprises and dangerous, powerful enemies that get even more terrifying as you proceed to each Layer throughout the Wing. They stand in the way of collecting Soul Ash – the so-called World of Warcraft currency, which you can use to craft Shadowlands Legendaries. To pass the challenge, you have to complete all layers, each of which contains six floors. Buy Torghast boost services and enter Torghast Wings with a team to rely on.
Torghast Layers Carry Service: What Will You Get?
Once you buy Torghast boost services, you will be blessed with a powerful team to share a battle with and lots of Soul Ash. The latter results from the former. Playing with pros who know how to use weapons and items is a significant competitive advantage, especially on a higher Layer in any Torghast Wing where the enemies are more skillful and dangerous.
Apart from that, who likes to play with random teammates who usually don't communicate with each other and instead leave their allies to die? No one! That's why you will experience the unforgettable joy of aligned team play when teaming up with pros.
With our Torghast Wings boost, you can be sure that the Torghast Wings and their Layers will be conquered. You can either team up with our carries or let the pros do the job. The choice is all yours. No need to worry about our little secret. Other players won't find out since we use reliable VPNs. Boosting Torghast Layers has never been easier. Send us a request, and we will meet you in the arena.