Delivery time
Individually
Delivery time
Individually
Mythic+ dungeons carry up to the milestone 2,000 RIO.
A good stepping stone in each mythic+ season to obtain a unique mount (account wide) and personal achievement.
Our mythic+ carry team will farm the keys at your convenience to achieve the desired rating. All the accompanying loot will be forwarded to your character.
Please note: If you have zero RIO, you will have to complete your Dragonflight Keystone Master: Season Three carry mythic+ keys in 2 weeks (Fortified and Tyrannical). For a more detailed explanation of the gameplay see below.
In case you have closed mythic dungeons +15 and above, ask the operator for a discount.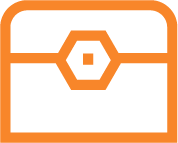 Mythic+ Rating of 2000+. This rating is considered to be very prestigious and will allow you to join TOP M+ groups.
Dragonflight Keystone Master: Season Two achievement.
Inferno Armoredon mount.
Items (depending on what difficulty level the mythic keys will be closed by our guys).
3 items to choose from The Great Vault.
 Dragonflight Keystone Master: Season 2 Carry
After placing your KSM carry order, we will first contact you and agree on a schedule for passing mythic dungeons. You can choose any days and times to fulfill your order. If you can't make it in the time frame, please let us know in advance so that the mythic+ team won't have to waste time waiting.
Mythic dungeons carry starts after schedule approval. All possible loot at the end of the dungeons will be given to your character. At the time of the order our team will help you pass 8 dungeons on Fortified and Tyrannical weeks.
This usually looks like the following:
In 1-2 days, our team will complete 8 dungeons on Fortified or Tyrannical depending on which week you placed your order or want to start. Then there will be a break until the next reset.
After the reset, at your convenience again in 1-2 days we will close the remaining 8 dungeons of the second week. And congratulate you with the achievement and the mount, as well as a lot of loot.
If you have any RIO rating or closed mythic dungeon 15+ – we will need a calculation. Depending on your current rating you may need to close fewer dungeons. Or our mythic+ carry team will close higher keys for you that give you more RIO rating. Either way, we are always looking for more comfortable and faster options for you
In cases where you don't want a quick completion time, you can break it up into any parts you like, but this will increase the execution time.
Here is an example below:
You can do 1 mythic dungeons carry 15 key each week and do part of the task to get KSM as well as the reward from the weekly chest. You're guaranteed to end up with KSM and 16 items from the weekly chest at the same time. So choose the option that is most convenient for you.
Loot and specialization
As we wrote before, all possible loot will be given to your character. To increase the chance of getting loot during mythic dungeons carry add the loot traders option. If you want to get items for another specialization during the order – there is no problem with that. Just notify our operator or our mythic carry team about this.
AFK during KSM orders
We recommend that you try to play with our team to be safe. Levels or equipment should not bother you. If you need to step away – you can write to the operator, and he will ask the team to make a break for you. In critical situations, of course, you can stand in the AFK or step away on some important matters.
Your specialization during the order
Almost all orders are carried out in dps specialization. Don't forget, no matter what specialization the KSM carry order is in, you can put the loot on whichever one you want. Just click on the Unit frame mouse 2 and choose the loot you want. During the mythic dungeons carry you can swap the loot for your specialization as many times as you like. You will probably need different loot from different mythic dungeons, just remember to swap them before starting a dungeon.
Timed or Non-Timed
During KSM carry guys will always try to complete all runs in a time, which will improve the loot you get. However, there is no guarantee that every key will be completed in a timed way in this service. In any case, if somewhere you don't complete a key in the timer and get less rating for some mythic dungeon, the next mythic key guys will go a level higher to get the missing RIO.
This order is only guaranteed to get 2,000 RIO, which is what you'll end up getting, and you'll enjoy the new mount.