WoW BFA Boosting: Top-Notch WoW Boost for 8.3 Patch
Becoming a pro in World of Warcraft is a challenge for many gamers. It requires hours and hours of practice, working your way up the ranks, and even investing money to buy the best gear. To save time and effort, you can turn to a WoW boosting service.
Essentially, a World of Warcraft boost is when you receive help from a professional player, who will help you to move forward in the game for some time. The player can aid in rapidly pumping up your character by assisting you while doing quests, taking down bosses, and performing other gameplay activities.
Mythic Keystones x2 runs
Buy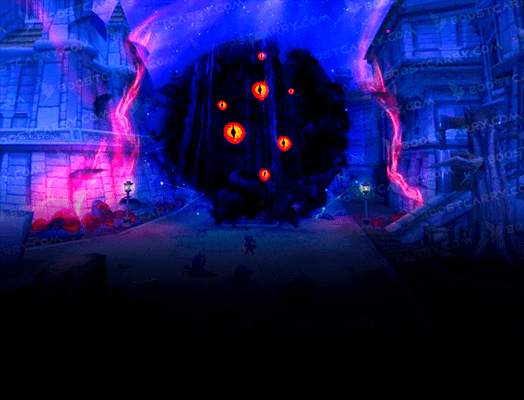 Horrific Visions
Buy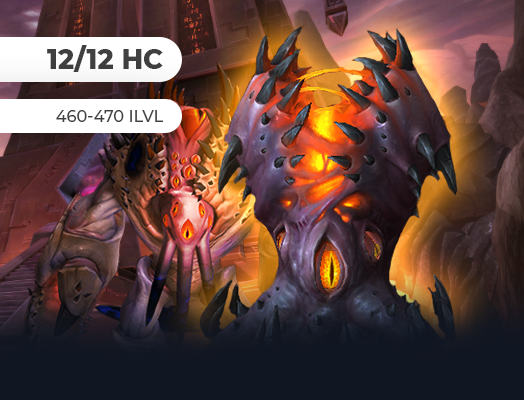 Ny'alotha Heroic 12/12 bosses
Buy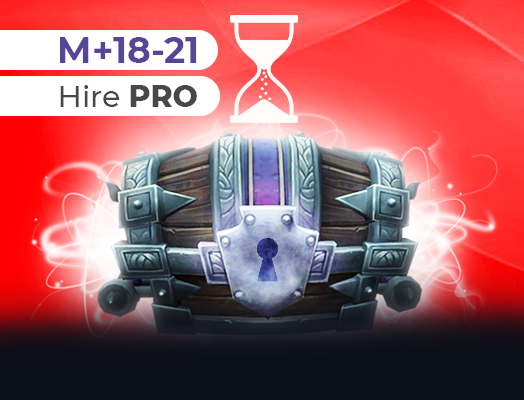 High Mythic+ keys
Buy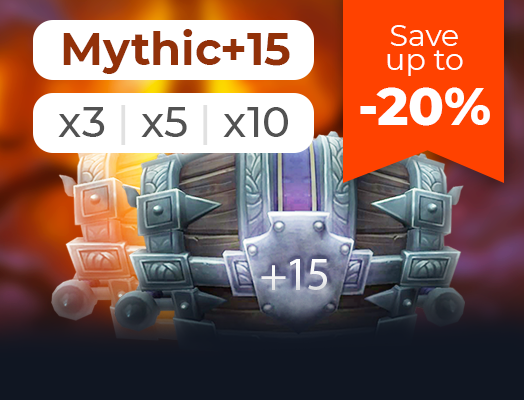 Mythic +15 x3/x5/x10 Package
Buy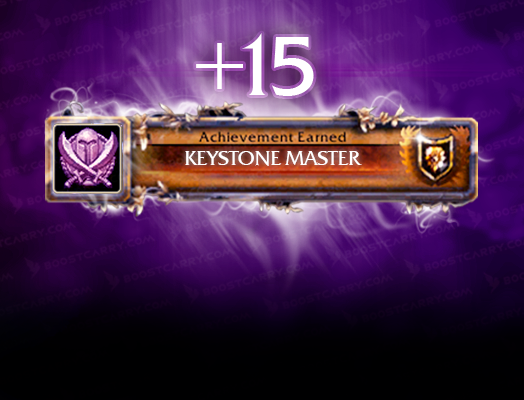 +15 Weekly Run "Keystone Master"
Buy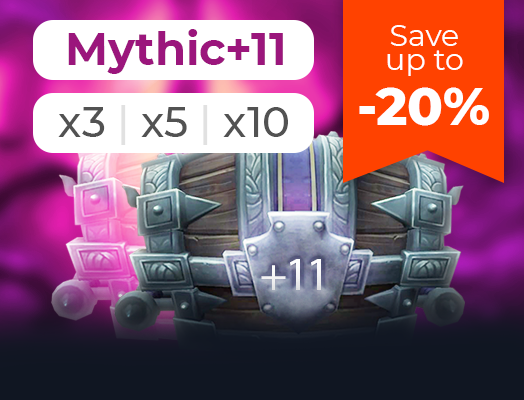 Mythic +11 x3/x5/x10 Package
Buy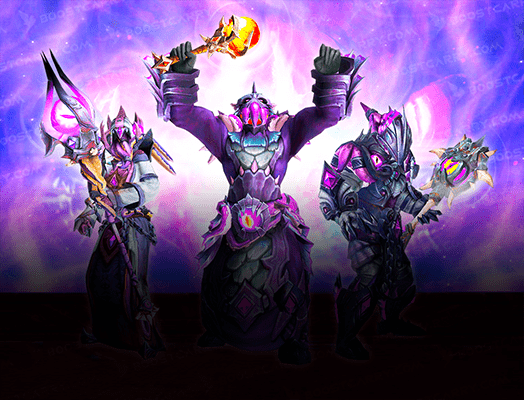 Ny'alotha Raid Full Gear
Buy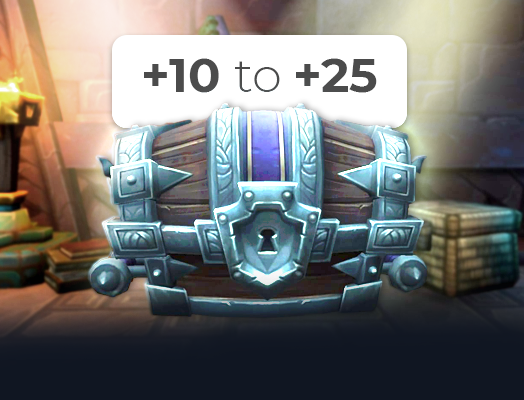 Mythic Keystones (+10 up to +25)
Buy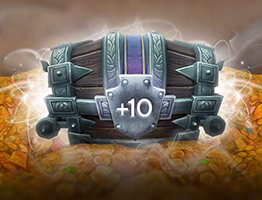 Mythic +10 Weekly Run
Buy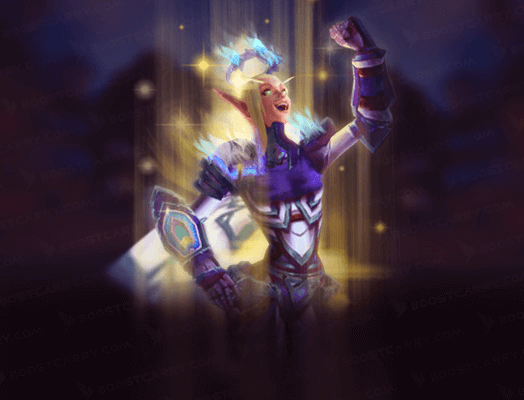 BFA Power-Leveling 110-120
Buy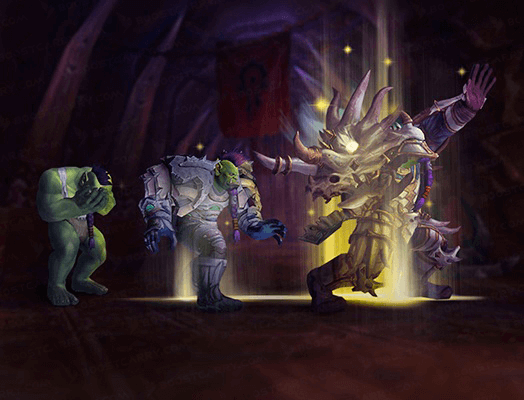 Fast Full Gear Farm
Buy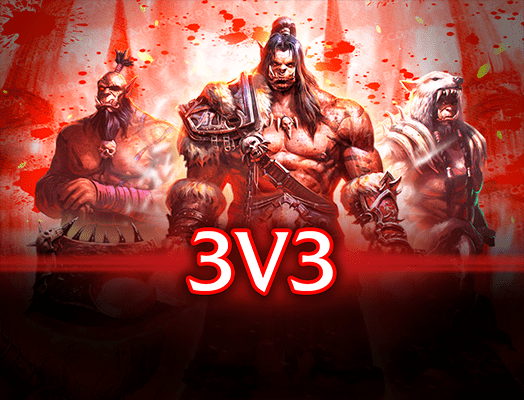 Arena 3v3 Rating
Buy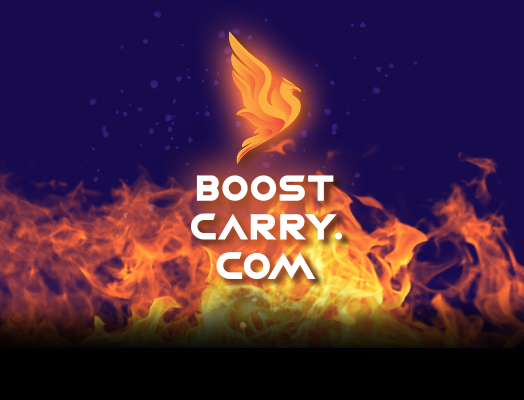 Phantasma farm
Starting at
Buy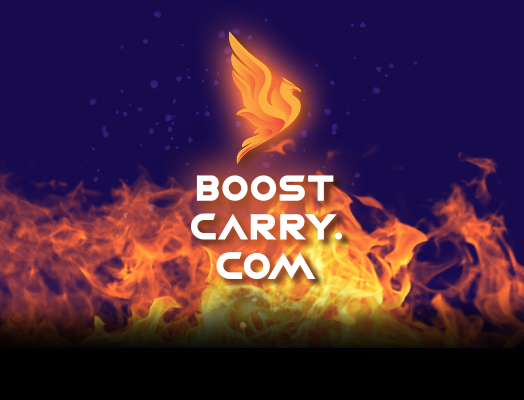 Shadowlands: item level (ilvl) boost
Starting at
Buy
A boost can help you rank up, which would give you access to new perks – such as access to a particular race, for example. Apart from that, you can get a new mount or equipment, complete an achievement, or enjoy a full set of gear without tedious farming.
On the whole, farming appears to be players' least favorite part of the game. Yet, you can buy useful items for gold. WoWboost will be your knight in shining armor; you won't have to stay up late completing hours of tedious farming.
Boostcarry tailors its services to be compatible with the WoW Battle for Azeroth (BFA) 8.3 patch. The various WoW carries are constantly upgraded to deliver an up-to-date outcome. In this article, you will learn what challenges players face in the latest patch, and how Boostcarry's WoW carry service can help gamers from the USA or EU.
The Challenges of WOW 8.3
WoW BFA's patch 8.3 puts an end to the Battle for Azeroth. The war between factions has finished, the Old God has been released from prison, and the time to fight N'Zoth himself has finally come. Players face a raid that includes 12 bosses. Obviously, the final battle with N'Zoth concludes the storyline.
All this takes place in the sleeping city of Nya'lotha, which is where N'Zoth and his minions reside. Yet the place is full of already familiar enemies, including Wrathion Queen Azshara, II'gynoth, Vexiona, and Ra-Den.
Apart from an extended list of foes, you will face two new allied races – Vulpera and Mechagnome. Players can also receive access to the new, upgradable Legendary Cloak, which will be useful in the raid and Horrific Visions. Horrific Visions is another new challenge that players have to face.
It's suitable for 1-5 players; during the challenge, they will fight their way through an alternate reality in which N'Zoth has successfully corrupted the lands. Players will have to fight against a Corruption mechanic, which will slowly drive them insane. All in all, being the end of the battle for Azeroth, the patch is full of bloody combats and tricky confrontations.
The Most Efficient WoW Boosting Services for 8.3 Patch
The latest WoW patch isn't about ordinary fighting. It's your chance to save not just Azeroth, but the whole universe. A WoW boosting service will be your trustworthy companion that will let you unleash your inner beast and tear your enemies apart. For this and other appealing bonuses, you may want to buy WoW boost services like these:
Ny'alotha Heroic 12/12 Bosses
This WoW carry is your assistant that will be able to beat all 12 bosses quickly and reliably. To beat all twelve bosses, a player needs more than just excellent combat skills. With such a helper, there is no need to worry about failure. You will get four achievements – Gift of Flesh, Halls of Devotion, Vision of Destiny, and The Walking Dream – that will eventually make you the savior of the universe.
Apart from that, Encrypted Ny'alothan Texts will let you create the Replicating Void Droplets or the Burgeoning Void Droplet. Both can be used to infuse the Heart of Azeroth with The Formless Void. This infusion will give you 15 seconds of access to rank 3 of your currently chosen Major Essence.
Moreover, you are going to get additional loot from loot traders. You won't need to worry about where to get weapons or gear anymore. Moreover, you can keep the rewards your booster achieved during the quest.
Horrific Visions
Basically, Horrific Visions challenges are the core activity of the 8.3 version. This cheap WoW boost package, which starts from as low as $10, completes one challenge, gives you access to numerous rewards, and upgrades the Legendary Cloak.
Since Corrupted Mementos are included in the service, you have a chance to discover new talents in the Titanic Research Archive. Alongside that, there is a possibility to obtain Mail Muncher, a flying serpent mount, and brand-new Azerite Essences, transmogs, and pets.
High Mythic + Keys
If you buy WoW boost services like that, you are going to team up with a bunch of professionals who will become your eyes, guards, and assassins. They will have your back! On average, the service includes completion of up to three dungeons for 1.5 hours.
You can consider it even as a WoW gear boost: the carries will give you plenty of loot. It includes a weekly chest (with 475 ilvl gear) and corrupted gear (with 465 ilvl). Also, you can push an unlimited key level. The only requirements are a level 120 character and a set amount of time for our pro team to be ready.
Ny'alotha Raid Full Gear
If you are searching for a way to get full gear for each slot, this BFA boost is the right pick. It offers 445+ ilvl for normal mode, 460+ for heroic, 475+ for mythic. You can be sure that pro players will help to bring an item for each slot. They will go for any challenge – even the battle with the final boss, N'zoth, the Corruptor – over and over again to receive items of maximum value. There are two available options: you can play on your own or share the account and let the boosters do their job.
BFA Power-Leveling 110-120
Although this WoW BFA boost is rather basic, it's vital for success in the current patch. It's efficient even if you choose the lowest price – which is as cheap as $24. With this money, you will get a 120-level upgrade within 48 hours. You can unlock even more benefits at an additional cost. For example, pro players can complete three storylines, unlock world quests for you, or finish a weekly run.
Fast Full Gear Farm
One may say that any farm-related activity is a character boost. The ultimate item level gear will let you enjoy the game like never before. You can choose any average item level: from 430 to 470.
Alongside this, the boost will provide you with Azerite – a powerful material from the blood of Azeroth – and complete certain dungeon achievements. You can play on your account or let the pros do this. You probably wonder, how much is a WoW character boost? The minimum is $229.
Transmog Sets
Going for transmog sets is a good option when you receive assistance. There are many of these sets. You can choose the one you need, according to the season.
What makes the booster stands out is the additional rewards you can receive, besides just getting desired sets for your transmogs collection. You are going to reap the benefits of a proper achievement for the collected PvP set.
Allied Races
As aforementioned, the latest patch unfolded new allied races. With the help of boost carry for WoW, you are guaranteed to get unique mounts. You can use these mounts for any character. Moreover, you will receive a heritage armor set once you level up to 110/120.
BFA reputation boost is an additional bonus. This service will gain reputational achievements and provide you access to exclusive goods. Probably, the only fly in the ointment is lengthy delivery time – from 2 to 4 weeks.
Why Deal with Boostcarry
We successfully boost WOW players and have been doing so for several years now. While there's nothing bad about boosting WoW, players want to be sure about the service quality. Here is what you will get from dealing with Boostcarry:
Reasonable pricing. Our WoW boost service won't become a burden on your wallet. The products on sale come at an affordable price that perfectly corresponds to your desired outcome.
Special offers. You can find service discounts of up to 50%. Some boosts can become yours at extremely low pricing with a discount. For example, the cheapest boost – Heart of Azeroth – can become yours for only $2.
Coaching. The pros can become your coaches. It's an amazing opportunity to improve skills and rank.
Fast Delivery Time. You will receive a response within 5-15 minutes. After that, our pro players will start to work on your order.