Welcome to BoostCarry, the ultimate WoW raid carry service! We specialize in providing expert gameplay assistance to help you tackle the toughest challenges World of Warcraft has to offer.
Are you looking to conquer the new Aberrus, the Shadowed Crucible heroic raid? Our BoostCarry service can help you do just that! Our team of experienced players will guide you through the raid, ensuring you take down every boss along the way!
Our WoW heroic raid carry service will help your character gain powerful gear up to 437 ilvl. With our players by your side, you'll be able to easily boost your character's gear and prepare them for even more challenging gameplay, such as mythic raid progression.
At BoostCarry, we offer various options to suit your needs such as group loot carry and exclusive runs with full loot on your character. We make sure to deliver fast and efficient service so you can enjoy your gaming experience without any worry.
Don't let the Aberrus raid pass you by. Contact BoostCarry today and let our experts guide you through this thrilling new content!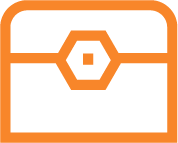 Aberrus the Shadowed Crucible Raid Completion: Our expert team of players can complete the entire 9/9 Aberrus heroic raid for you. You can sit back and relax while we take care of all the challenging battles and obstacles in the way.
428-437 Ilvl Raid Gear: You will have a chance to loot some of the best gear available in the raid, with ilvl ratings ranging from 428 to 437. These items can significantly improve your character's strength and abilities, making you one of the best players in the game.
Gear Upgrade Fragments: To further upgrade your gear, you will receive Wyrm's Shadowflame Crest Fragments that can be used to create the Wyrm's Shadowflame Crest. This powerful relic can enhance your gear and provide you with unbeatable strength and performance on the battlefield.
Feats of Strength Achievement: Upon completion of the 9/9 Heroic raid, you will receive the coveted Ahead of the Curve: Scalecommander Sarkareth achievement. This shows that you are a top-tier player who has mastered the challenges of the Aberrus heroic raid.
Tier Set Chance: With the new group loot update in the WoW raid system, you will have the chance to roll for a tier set piece if it suits your class. This means you can get access to some of the rarest and most powerful gear available in the game, making you an unstoppable force to be reckoned with on the battlefield.
Accomplishment of the Heroic: Aberrus, the Shadowed Crucible achievement.
A chance for several unique trinkets that can help boost stats and abilities.
Access to new lore, cinematic cutscenes, and characters in the Shadowlands expansion.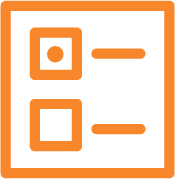 Group loot

You will roll loot with everyone.

Full Gear

With our Full Gear service, you are guaranteed to receive an item for every slot in the raid. This means you will be fully equipped with the best gear available, maximizing your performance and power.

VIP Run

Our VIP Run service provides you with a team of 15 boosters who will prioritize passing on all the possible loot that is suitable for your character. This ensures that you have access to a wide range of gear options and increases your chances of obtaining the most valuable items.

ATP (Armor Type Priority)

By choosing our ATP service, you gain priority on specific tokens and armor pieces that are tailored to your class. This means you will receive tokens and armor items with guaranteed availability for your class. Additionally, you will have the opportunity to roll for the remaining loot, such as necklaces, rings, back items, trinkets, and weapons, alongside other raid participants.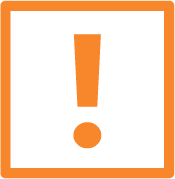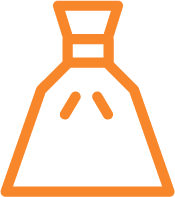 Aberrus, the Shadowed Crucible Heroic Raid loot table (ilvl):
| Raid Mode | Wing 1 | Wing 2 | Wing 3 | Wing 4 |
| --- | --- | --- | --- | --- |
| Normal | 415 | 418 | 421 | 424 |
| Heroic | 428 | 431 | 434 | 437 |
| Mythic | 441 | 444 | 447 | 450 |
The Aberrus raid is the perfect opportunity to earn new items, achievements, and experience the thrill of challenging new content. Our WoW heroic raid boost service will make sure you don't miss out on any of these rewards!
Aberrus, the Shadowed Crucible boost has nine boss encounters:
Kazzara, the Hellforged
Amalgamation Chamber: Eternal Blaze, Essence of Shadow and Shadowflame Amalgamation
The Forgotten Experiments: Neldris, Thadrion and Rionthus
Assault on the Zaqali: Warlord Kagni
Rashok, the Elder
Zskarn, the Vigilant Steward
Magmorax
Neltharion
Scalecommander Sarkareth
You have a chance to boost your gear with unique items such as:
What is Aberrus, the Shadowed Crucible heroic raid?
A: Aberrus, the Shadowed Crucible is a new 9-boss raid introduced in World of Warcraft's Shadowlands expansion. The Heroic difficulty for this raid offers higher loot drops, a chance for unique trinkets, and exclusive achievements.
Q: What do I get from the Aberrus, the Shadowed Crucible Heroic Raid boost service?
A: With the boosting service, you get guaranteed completion of the Aberrus, the Shadowed Crucible heroic raid, a chance to receive high item level gear drops, accomplishment of Heroic and Ahead of the Curve achievements, and rare trinkets.
Q: How does the boosting service work?
A: A boosting team of professional and experienced players will carry your character through the Aberrus, the Shadowed Crucible heroic raid, ensuring its completion and providing you with the loot and achievements that come with it.
Q: When will I receive the loot drops from the raid?
A: Players have a chance to receive loot from each boss in the Aberrus, the Shadowed Crucible heroic raid, and the loot is awarded right after each boss is downed.
Q: Will I be able to participate in any way during the boosting service?
A: Due to the power level of the boosting team, you will be mostly a spectator during the run. However, you may be able to participate in some group mechanics during the raid.
Q: Are there any requirements for participating in the Aberrus, the Shadowed Crucible Heroic Raid boost service?
A: You must have a character level of 60 and proper gear for the raid. Also, you must be able to provide account access to your character.
Q: Is the Aberrus, the Shadowed Crucible Heroic Raid boost service safe and secure?
A: Yes, the service is safe and secure. Boosting teams operate with the utmost care for your account and personal information, providing guarantees in case of any issues arising during the boost.
Q: How long does the Aberrus, the Shadowed Crucible Heroic Raid boost service take to complete?
A: Completion times can vary, but the standard service completion time is about 3 hours.