Experience Amirdrassil, the Dream's Hope (AtDH) standard boost, a unique loot run through all nine bosses of the fresh Amirdrassil raid on a normal (NM) difficulty level. Elevate your gear in patch 10.2 and secure tier sets through the best method available. Overcome all nine fearsome bosses and Fyrakk himself with the help of our efficient Amirdrassil normal raid carry service.
How you get Amirdrassil Normal Boost?
Our Amirdrassil standard boost will be ready for you from the very first day of the raid's launch. We're prepared to provide over 10 AtDH standard runs per day, including group loot and options for armor plus tier priority. Get ready to discover new 10.2 sets, achievements, and bosses with our Amirdrassil standard carry services.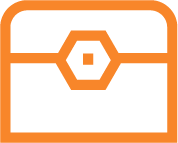 Normal Amirdrassil raid run (assorted loot modes available).
Successful defeat of all nine bosses, including Fyrakk.
Opportunity to acquire loot with 441-450 item level.
Probability to obtain Normal Tier sets from Dragonflight Season 3.
Earn the achievement Amirdrassil, the Dream's Hope.
Completion of services manually.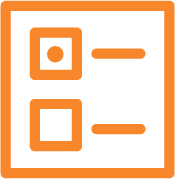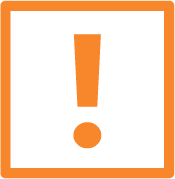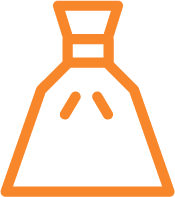 Unleash the Mysteries of Amirdrassil, The Dream's Hope Normal
As a premier World of Warcraft Dragonflight service, BoostCarry proudly presents the Amirdrassil, The Dream's Hope Normal Raid boosting service. Take your gameplay to another level with a WoW DF boost, crafted to master this multifaceted, nine-boss raid. Let's dive into the details!
The Appeal of This Raid
Experience a WoW DF boost that unravels the fascinating story of Fyrakk.
Confront nine distinctive bosses, including a thrilling dragonriding showdown.
Enhance in-game loot to a minimum of 441-450 ilvl, radicalizing your gameplay.
Get tailored carry support fitting to your class and role.
Bosses That Challenge You
Gnarlroot;
Igira the Cruel;
Volcoross;
Council of Dreams;
Larodar, Keeper of the Flame;
Nymue, Weaver of the Cycle;
Smolderon;
Tindral Sageswift, Seer of the Flame;
Fyrakk the Blazing.
Uncover Your Rewards
Class Sets: Collect class-unique sets, customized to extend your powers.
Legendary Weapon: Gain access to Fyr'alath, the Dream Render, embodying the essence of Amirdrassil.
441-450 ilvl Loot: Upgrade your inventory with elite gear distinguishing you in WoW Dragonflight.
For an exceptional, hassle-free Amirdrassil, The Dream's Hope Normal Raid journey, trust BoostCarry. Our proficient team guarantees that you gain all the perks while immersing in the game's vibrant story. Make the smart decision; acquire your WoW DF boost from BoostCarry today!
How buy Amirdrassil, the Dream's hope raid Normal Carry?
In conclusion, raid carry services offer a powerful solution for players looking to level up their game in World of Warcraft. Whether you're struggling with a specific raid boss or simply want to boost your character's power, a raid carry can provide the support and guidance you need. With experienced players leading the way, you'll have the opportunity to learn from the best, improve your skills, and achieve success in even the most difficult raids.
At Boostcarry.com, we specialize in providing top-tier raid carry services to help players maximize their WoW experience. Our team of skilled and dedicated players are here to assist you in tackling any raid encounter, offering expert advice, strategies, and in-game support. With our help, you can overcome any obstacle and reach new heights in your WoW journey.
Don't let challenging raids hold you back. Level up your game and dominate the World of Warcraft with our raid carry services. Join us today and unlock the full potential of your character!