This service allows you to choose any mythic plus dungeons difficulty level. From the easiest mythic+ dungeons to the level where teams with 3500+ RIO play. All you need to do is choose a mythic+ key and add options of your choice.
We can also do a mythic boost of your key if you have one. Just make a note in your order that you want to use your key for the mythic+ dungeon run.
Our guys are ready to start the mythic dungeon run at any time convenient for you 24/7. Exceptions are possible at the start of new content, we will inform you of teams availability.
Once the mythic dungeon order is placed, the team will contact you and get you into the group.
By adding in time and loot traders to your mythic+ dungeon order you increase the chance of getting the loot you want.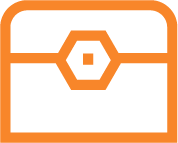 Quick completion of a mythic + dungeon carry with a professional 3k+ r.io score team. We will provide the mythic+ key or we can use the one that you have at your own discretion.
After completing your mythic+ order all loot suitable for your character will be transferred to you.
Mythic+ boost will increase your RIO score, allowing you to get closer to Keystone Master, Conqueror, Hero achievements.
Guaranteed loot from The Great Vault, the number of closed Mythic+ dungeons affect the ability to choose things (1 mythic+ dungeon – 1 item, 4 mythic + dungeons – 2 items, 8 mythic+ dungeons – 3 items).
Mythic+ Loot Item Level Chart (WoW Dragonflight):
| | | |
| --- | --- | --- |
| KEYSTONE DIFFICULTY | END-OF-DUNGEON | WEEKLY GREAT VAULT |
| Mythic 2 | 402 | 415 |
| Mythic 3 | 405 | 418 |
| Mythic 4 | 405 | 421 |
| Mythic 5 | 408 | 421 |
| Mythic 6 | 408 | 424 |
| Mythic 7 | 411 | 424 |
| Mythic 8 | 411 | 428 |
| Mythic 9 | 415 | 428 |
| Mythic 10 | 415 | 431 |
| Mythic 11 | 418 | 431 |
| Mythic 12 | 418 | 434 |
| Mythic 13 | 421 | 434 |
| Mythic 14 | 421 | 437 |
| Mythic 15 | 424 | 437 |
| Mythic 16 | 424 | 441 |
| Mythic 17 | 428 | 441 |
| Mythic 18 | 428 | 444 |
| Mythic 19 | 431 | 444 |
| Mythic 20 | 431 | 447 |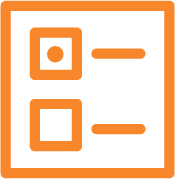 Boost stype

Selfplay (you play on your account) or Account Sharing (we play on your account – you share your account with us for the boost time)

Difficulty

Keystone difficulty: +10 .... +20

Run in timer

Timed run affects end-of-dungeon loot: if the key is timed - 2 items of top ilvl, of its not timed - 1 item of top ilvl and 1 item of lower ilvl.

Special dungeon

Choosing a specific dungeon grants you an opportunity to pick BiS (Best in Slot) reward for your character, amplifying it as much as possible. Also it helps to increase your Mythic+ rating and getting closer to Keystone Master and Keystone Conqueror achievements.

Loot traders

Guarantees a person with your armor type in the group. At the end of each mythic dungeon two items drop from the chest. If you add a player with your armor type, it greatly increases your chance of getting armor, weapons, or trinkets.

Express start

Your mythic plus dungeon order will be prioritized and will start as soon as possible - usually about 15 minutes. At the start of the new mythic+ dungeon season there may be slight delays due to the large number of orders.

Bundles

More runs you pay for - less the price. Every run is negotiated separately by date and time at your request.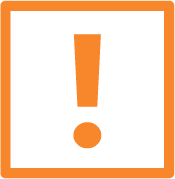 No requirements other than a good mood. 🙂
You can play any spec. You can stand AFK. If you are playing with a group, try to help and not to pull unnecessary monsters.
Boss tactics knowledge is not required.
Ilvl does not matter either.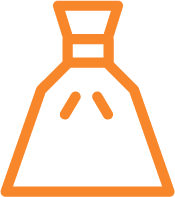 Our mythic+ dungeons teams are always happy to help you with any level of dungeon difficulty. These are players who have dedicated quite a bit of their lives to the game. They know all the ins and outs of their characters and mythic+ dungeon tactics. If you do not want to waste time looking for a team, or you want to relax and quietly run through a dungeon WoW, having fun and just doing damage without thinking about anything, then we are waiting for you.
We always try to please the customer, and even if you don't add in timer option, our guys always play as focused as possible and try to pass mythic dungeon as fast as possible.
We highly recommend adding the loot trader option to your orders, which will greatly increase your chance of getting loot and enhancing your character. However, if for some reason you do not want to add it or you do not have the opportunity – we keep track of which spec you play, and the team will try to put the loot on your spec. Even without an option, you always have a chance to get a weapon, trinket or many other items.
World of warcraft is an MMORPG that has been around for a long time. Everyone finds something to their taste here, but as with any game, there are aspects you wish you could skip or spend a little less time on.
BoostCarry mythic dungeons carry is an opportunity to save your time and improve your character quickly.
Mythic dungeons end-of-the-dungeon ilvl drop
The Dragonflight add-on has a new loot system from mythic+ dungeons. Now the level of items you drop depends on the difficulty level of the key. Details above in the service description.
Great Vault Reward from mythic dungeons
WoW mythic+ boost is a good idea for The Great Vault, something that can really enhance your character as much as possible. It has three tabs: raid, dungeons and pvp.
Each tab has up to 3 items to choose from depending on how many raid bosses you pass or mythic+ dungeons you've closed, as well as the number of honour points you've accumulated.
Try to close all the boxes in your weekly chest every week. The table above shows you the item level you will get depending on the mythic dungeons keys you close during the week.
Valor Upgrade + Rating Requirements
At the end of the dungeons you get valor points, which you can use to upgrade your items.
The level of the mythic dungeon key determines how many valor points you get. The more high keys you close, the faster you can upgrade your items.
Below is a table describing the ilvl of mythic+ dungeon items, the required rating for one or another upgrade level.
| | | | |
| --- | --- | --- | --- |
| Key | Item lvl | Rating Requirements | Item Upgrade |
| 2-3 | 376 | No | 1/13 |
| 4-5 | 379 | No | 2/13 |
| 6 | 382 | No | 3/13 |
| 7-8 | 385 | No | 4/13 |
| 9 | 359 | No | 5/13 |
| 10-13 | 392 | No | 6/13 |
| 14 | 395 | Need 600 rating | 7/13 |
| 15-16 | 398 | Need 1000rating | 8/13 |
| 17-19 | 402 | Need 1000rating | 9/13 |
| 20 | 405 | Need 1400rating | 10/13 |
| | 408 | Need 1700rating | 11/13 |
| | 411 | Need 2000 rating | 12/13 |
| | 415 | Need 2400rating | 13/13 |
About 'dungeon select' option
Choosing a specific dungeon grants you an opportunity to pick BiS (Best in Slot) reward for your character, amplifying it as much as possible.
For each specialization and class BiS items are different, you may find the information you need via this resource.
Also you can ask our team or our operators for advice, to understand what suits your character best, we will make sure to provide the information you seek.
If I am supposed to get all the loot, how do loot funnels work?
For example, you are playing a warrior and there is no group members using your type of armor, even if you do not pay for loot funnels, you are going to get rings, cloaks, trinkets and other items that suit your character, but there is no one to trade you any plate armor in such group, so your chances to get gear upgrades are significantly lower. If you aim to increase your character's item level, instead of just doing a weekly dungeon for your weekly chest, the optimal choice to pick is adding 2 loot funnels.
What happens after the payment is made? How fast am I going to get answered? What's next?
There are multiple scenarios after making an order:
1. Every order is processed on date and time specified on the website. If there is any emergency keeping us out from fulfilling your order it will be done for free.
2. If you note your Discord tag, our operator will contact you and specify any details as soon as possible.
3. You may log in the game and our team will invite you to the group or send you a message.
4. If you have any questions about making or completing your order you may ask our operators yourself via our online chat anytime, they are aviliable for you 24/7.
Can I pick a time when I do the dungeon?
After making an order you can message our operators or make a note in the order about the time you wish to start the dungeon at. Usually it is required if the run is deferred for 2-4+ hours.
If you know you are free for only 1 hour on a specific period today, make a note or message us and your group will be waiting to start at the exact time you specify.
Are you going to try timing the key, if I did not pick that option?
Whatever the difficulty of the key is, doing it not in time makes 1 of the items in the chest lower item level, so your chances to improve your gear are lower.
If the key is timed, the reward chest at the end has 2 equal item level items depending on the key level.
In any case, even if you did not pick this option our team will always time the key. However there are different emergencies that may occur during the run, which can make it not in time if you did not pick this option, the order will be fulfilled. If you pick this option you will get an unlimited amount of runs until the key is timed.
Do I have to participate or may I go AFK?
If the key is 16+ your participation is required, otherwise, if you do not want to play – you may AFK. Our team will gladly finish the run anyway.
Can I be a tank/healer?
You can play any specialization you like. However we appreciate you doing a dungeon using DPS specialization, because it eases our task and it is not suspicious. Anyway, the choice is always yours.
How does the Great Vault work?
Depending on the amount of keys you have done during a week (timing the keys does not affect gear reward) you are given a choice to pick an item of corresponding ilvl.
If you have done 1 to 3 dungeons you only get 1 item, so there are no options to pick from.
If you have done 4 to 9 dungeons you may pick 1 item of your choice from 2 options.
If you have done 10+ dungeons you may pick 1 item of your choice from 3 options.
Gear item level from Great Vault depends on the difficulty of the keys you have done during the week. Check the spreadsheet.
Before opening the Great Vault check your current gear specialization. If you need some gear for your other specialization you should switch it before opening your weekly chest.