The Glory of the Aberrus Raider is a challenging achievement in World of Warcraft that requires a team to complete the full raid instance, while fulfilling a set of specific criteria. To obtain this achievement, the players must complete different challenges such as defeating bosses under certain conditions or using specific tactics.
The Aberrus Raider Carry service offers a reliable solution for players who wish to obtain this achievement but are struggling to find a competent group to help them. Our team of experienced and skilled players will guide you through the entire achievement process, ensuring you meet all the necessary criteria for Glory of the Aberrus Raider.
With our Aberrus Raider Carry service, you can sit back and watch as we handle all the complex mechanics and deliver you the coveted "Aberrus Raider" title and mount.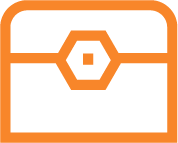 The boost service includes completing all eight criteria achievements needed for the Glory of the Aberrus Raider meta-achievement
You will receive a Shadowflame Shalewing mount as a reward for completing the Glory of the Aberrus Raider boost
A chance for you to roll for 415-424 ilvl PvE gear.