World of Warcraft Ny'alotha Boost Products
Buy Ny'alotha carry here. Released in January of 2020, World of Warcraft's Patch 8.3 – Visions of N'zoth, moves the game's Battle for Azeroth chapter toward its epic conclusion, culminating in a final battle between players from both sides against the newly released Old God, N'Zoth, as the arrayed forces of the united Alliance and Horde descend on Ny'alotha, the Waking City, WoW's newest raid.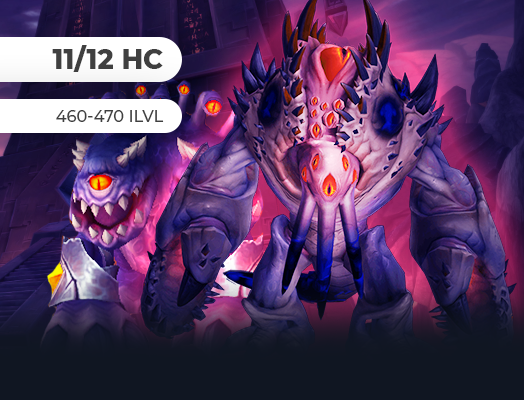 Ny'alotha Heroic 11/12 bosses
Buy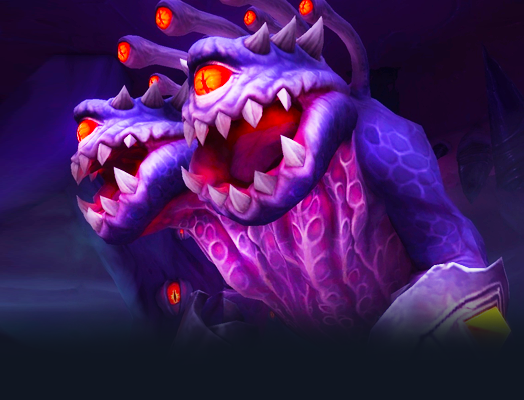 Ny'alotha Heroic Specific Boss Kill
Buy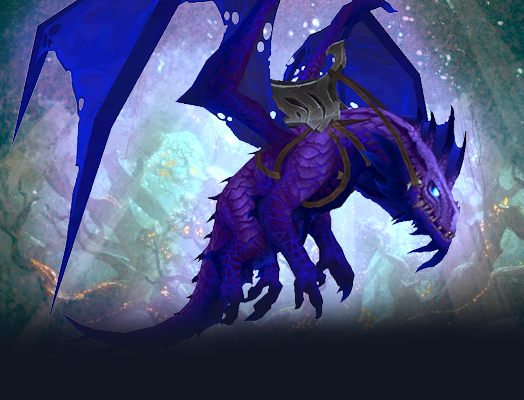 Uncorrupted Voidwing (N'zoth Mount) carry
Buy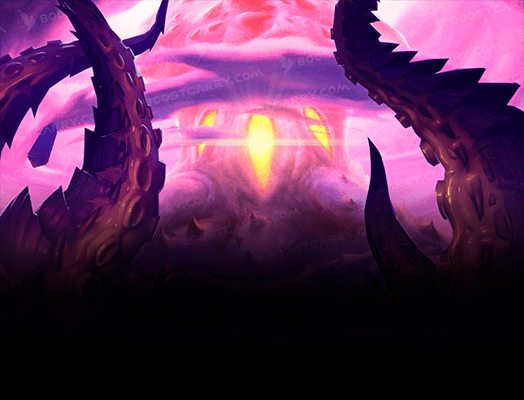 N'Zoth Kill
Buy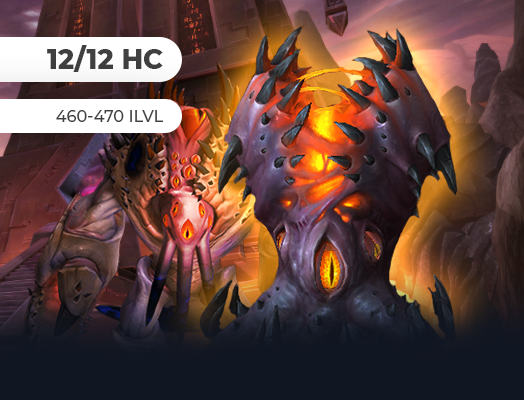 Ny'alotha Heroic 12/12 bosses
Buy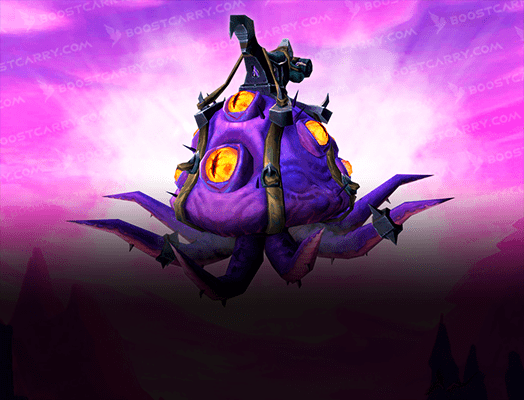 Ny'alotha Allseer mount boost
Buy
In Ny'alotha, the Waking City, players are plunged into a fearsome conflict, facing off against 12 bosses, the last of which is the formidable Old God himself, N'zoth, the Corruptor, thus bringing a conclusion to World of Warcraft's Battle of Azeroth storyline.
For players looking to participate in an epic battle, the foes you stand to face include:
Wrathion, the Black Emperor

Dark Inquisitor Xanesh

The Hivemind

Shad'har the Insatiable

Vexiona

Ra-den the Despoiled

Carapace of N'Zoth

N'Zoth, the Corruptor
Who Are
WoW Ny'alotha Boost
Services For?
Patch 8.3, and the NWC raid bring a plethora of new end-game content, gear, and mechanics to World of Warcraft. To even complete the raid on Heroic difficulty mode, players are going to need a full team of top-tier characters and high level gear sets. Farming the NWC raid efficiently and effectively will require serious coordination and cooperation; without these, your attempts may end up a fruitless effort.
If your guild isn't up to the task, or if you're simply unable to consistently find a competent pickup group and want to fast track your raid farming and are looking for some cheap WoW Ny'alotha carries then you will, for certain, find our N'Zoth heroic Boost the perfect solution for farming the NWC raid's rarest, most difficult to acquire drops.
What Items Can
Ny'alotha Heroic Boost
Help Me Get?
A great example of an item that would take hours, days, or even weeks to get through regular grinding is the Uncorrupted Voidwing Ahead of the Curve Mount (AOTC). Ny'alotha carry services make this process a breeze, by taking the tedious hard work out of your hands, and placing it into the experienced care of our Heroic N'Zoth carry team so you can sit back and let them do the heavy lifting.
Other items our Heroic Ny'alotha carry service can help you acquire are a full set of Ny'alotha Raid gear, NWC-themed weapons, Encrypted Ny'alothan Texts (necessary for Volatile Void Droplet), Azerite, assorted personal loot, and gear from 445 – 470+ ilvl.
Why Get A
N'Zoth Carry
Service?
If you're completing the NWC raid for the first time, and want to preserve a genuine gameplay experience, then a N'Zoth heroic carry service may not be right for you. We believe every player should be free to fully enjoy the game. 
Our nya raid carry service is for players looking to attain the highest item levels and power in-game, the Ny'alotha raid gear, as quickly as possible. Our Ny'alotha, The Waking City Mythic full boost package is for players looking to speedrun the raid at its highest difficulty. 
Even then, we recognize that some players who may struggle to complete the raid on its normal difficulty might simply want to progress the story without being forced to backtrack their progress with more busywork and tedium. For those players, we provide the option for Ny'alotha NM carry services.
If you're interested in finding WoW US heroic Ny'alotha carry team but are unsure which of our many WoW heroic Ny'alotha carry packages is the right option for your character, our support team is available to respond to your inquiries.
Feel free to reach out to us on our live support and send us a message detailing your gameplay goals, and we'll be happy to recommend the ideal boost for your character.
What Other Ny'alotha Boost Services Do You Offer?
Our team can help your character get any of the achievements associated with defeating any of the 12 bosses in the NWC raid, whether you're looking for assistance taking down a specific boss, or all of them, even the final boss N'Zoth. 
These services are available for self-play only, but our experienced team of NWC raiders will ensure that you can merely sit back and watch the action if you so choose. If you want to get involved in the fighting alongside us, we will do our best to go the extra mile and support you. 
Not only will you be able to complete the NWC raid in record time, you can feel like an epic hero in no time while reaping the rewards and all the best loot.
So avail of Boostcarry Ny'alotha boost services now, and breeze through the grind for even more chances for awesome loot!