Delivery time
~35 mins per dungeon
Delivery time
~35 mins per dungeon
Keystone Hero boost is a fast run through Shadowlands mythic dungeons to earn dungeon teleports in Season 4. Dungeons will be completed at high-level difficulty It is a new hardcore FoS achievements added in S4 update. BoostCarry offers to buy Keystone Hero achievements to receive dungeon portals to each entrance and several seasonal Feats of Strength fast and without stress.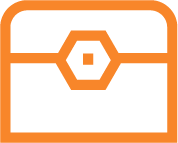 You can get all available Shadowlands Keystone Hero achievements in Season Four using this service. We will also provide all the keys for you.
Complete a +20 Keystone in a dungeon in time, and you'll receive a character-specific portal that will take you to the entrance of that dungeon. You can get all dungeon portals using this service.
You will receive 304 ilvl gear from The Great Vault. You will also get 288 loot from all end-of-dungeon chests. There are two items dropped per team per dungeon. We will also try to stack players of the similar gear type (plate, leather, mail, cloth) as yours to maximize your chance to get gear.