Delivery time
25 min per key
Delivery time
25 min per key
We will invite you to the party and will do as many runs as it takes to reach your desired key level. Become the master of your new high level key and decide what to do with it next!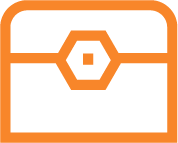 You will get team that will upgrade your keystone to the desired level. We will try to push every key for +3 to get the desired result ASAP.
There is a personal chance to get Endurance, Finesse or Potency conduit, Legendary Powers and Centurion Power Core for your class/spec in the end-of-dungeon chest.
Loot from end-of-dungeon chests during your runs.  You will be completing the keys whithin the time limit which increases the overall number of items dropped per dungeon to two.
You will receive gear corresponding to the highest level key done from The Great Vault.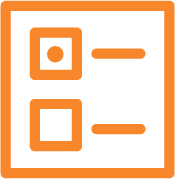 Choose your keystone level

Choose the level of Keystone you have now

Choose desired keystone level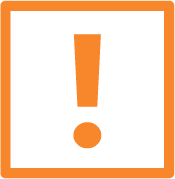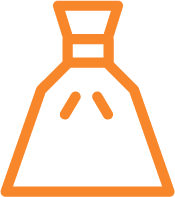 The "Mythic +" definition means the last type of difficulty (the highest one possible) for 5-man dungeons in World of Warcraft.
It is the new, "cutting edge"-like difficulty, that offers an additional challenge for the most skilled and prepared players.
It is also can be called the "Key" system because it implies that after completing a dungeon, you will get a Keystone for another one with some initial Keystone level. For example, your first Mythic Difficulty dungeon ever (it can also be called a +0 Mythic) will reward you with random Keystone – it can be +2 or +3 modifier, let us say. It means that in your next visit to the standard Mythic dungeon, you will see a small golden chalice on a pedestal at the beginning of this dungeon (Font of Power) – you can click on it and put your available Keystone in there. This will enable the timer for your Mythic + dungeon and upgrade your enemies accordingly to your Keystone level.
Take notice: after finishing Mythic Dungeons, you get some amount of Titan Residuum – a new currency that allows you to buy the most powerful items in the game. The higher the Mythic + Dungeons you close, the higher the amount of Titan Residuum you get. In case you want the best loot possible, order higher Mythic + Dungeons (key +10 and higher). After acquiring some real amount, visit the Thaumaturge Vashreen – and choose your desired item!
Take notice again: after putting your Keystone into the Fond of Power, you CAN NOT get your Keystone back – you need to finish the dungeon in time to upgrade your Keystone to bigger numbers. If you fail, your Keystone will be "wasted" and you can't get the same Keystone back, which means that you won't be able to try again – you have only ONE attempt per Keystone!
The main idea is that your enemies inside the dungeon will be much stronger and have additional abilities or traits, and they will use everything they have to stop you and your party from finishing in time.
Let us sum it all up. Mythic + system includes the following difficulty features:
1) A timer inside your chosen dungeon – you need to get IN TIME to get an additional reward and enhance your Keystone.
2) Stronger enemies. Their health and damage properties will be boosted accordingly to your chosen Keystone. The higher your Keystone is, the "higher" your foes are!
3) Modified enemies. They will have some new (and often, extremely nasty) abilities and spells!
4) Affix mode. Each week Mythic + system has new "complicating elements" – these "Affixes" will define, what spells and abilities bosses and thrash monsters inside your dungeon will have.
Important things about Mythic + timer completion:
1) You have beaten the timer. You will get a new higher-level Keystone for a random dungeon. There is a Challenger's Cache at the end of the dungeon that contains Artifact Power and 3 loot pieces of an appropriate item level.
2) You have missed the timer but completed the dungeon. You will get a new lower-level Keystone for a random dungeon. There is a Challenger's Cache at the end of the dungeon that contains Artifact Power and 2 loot pieces.
3) You have dropped the dungeon. You will get a new lower-level Keystone for a random dungeon. There is no loot for your group at all.
4) Every Keystone level above level 10 gives an additional 40% chance for an additional loot piece in the Challenger's Cache.