Our players will level your account through the Shadowlands expansion and do most of the story campaign till the moment you are prompted to choose your covenant. Your character will get boosted from level 50 to level 60.
Want to level up from and to a specified level in Shadowlands? Check our custom power leveling service.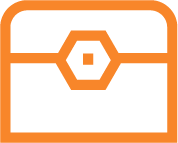 A Level 60 character as well as all the loot that will be picked during the power leveling – 100% done by hands service via farming quests or dungeons.
Achievements: Level 60, Into the Maw, The Path to Ascension, Blade of the Primus, Awaken, Ardenweald, The Master of Revendreth.
If Maw Unlock is selected – will allow you to skip the introductory quest lines and open the most beneficial world quests, evens, rare mobs in this zone that grant new currency Stygia  (30% discount for fast and extra fast delivery options selected).
If Loremaster is selected – we will complete the quests required for Loremaster of Shadowlands achievement  (30% discount for fast and extra fast delivery options selected).
If Unlock Torghast is selected, we will complete the questline and unlock portal to Torghast, Tower of the Damned for you (30% discount for fast and extra fast delivery options selected). Loremaster of Shadowlands is required to complete Unlock Torghast questline.
If 8/8 Dungeons is selected – will will comlete 8/8 Mythic+0 Dungeons.
If Gear level 155 or Gear level 175 is selected, we will also improve your character's gear level to 155 or 175. However, this will be done outside of the ETA of the leveling service (up to 5 days for 155 ilvl, up to 15 days – 175 ilvl).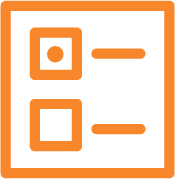 Delivery order time

Please note that options 24/48 or 72 hours means that order will be finished in that time or a bit faster. Additional options selected require extra time (2-3 hours average, more detailed information - via LiveChat).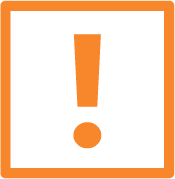 Shadowlands has surprised World of Warcraft players with a sudden level squish that has occurred for the first time in the WoW history. Players who reached the level cap of 120 in Battle for Azeroth are squished down to level 50 in Shadowlands. The overall level cap in the Shadowlands expansion is reduced to 60. Buy our Shadowlands powerleveling service and let the pros get you to the maximum level in the new expansion.
Buy a Shadowlands 60 lvl boost and forget about the need to reach the level cap in Shadowlands on your own. You can enjoy the game as you like. Play PvPs with friends, enter weekly runs, or complete raid achievements. Our carries will make sure to reach the level cap of 60 within a set period of time.
For us to start working on your level, you must reach level 50. Once this is done, we will boost it further to 60. Just send us a request, and we will start to work on your order promptly. There is no need to worry about safety:
Boostcarry is a reliable service that has already helped dozens of WoW players. We can keep your secret so that no one finds out about it.
Our carries use reliable VPNs to protect your account and ourselves. Other players will never notice that someone else is playing on your behalf.
Use our Shadowlands powerleveling carry service and obtain your desired level quickly and worry-free.