We will kill mobs in the Maw or complete any content that awards you with 500 Stygia.  If you have already been in the Maw with a high level of attention from the Jailer, our booster will have to wait for the following day when the attention level resets to zero.
Stygia is a new Shadowlands currency required for:
Buying special Cyphers from the Ve'Nari, Mysterious broker: these cyphers give you crucial buffs in the Maw and in Torghast;
Buying cosmetic items & pets.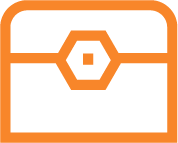 500 Stygia;
All the rewards and gold that you may get during the boost.