Delivery time
Individually
Delivery time
Individually
Buying this service you will get the prestigious Shadowlands Keystone Conqueror: Season Four feat of Strength achievement. In order to get it, you shall complete SL Mythic+ dungeons on +10 – +11 difficulty within the time limit to get Mythic+ rating of 1500.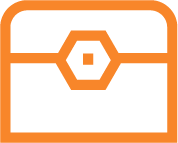 Shadowlands Keystone Conqueror: Season Four FoS achievement
title "the Shrouded"
Some random ilvl 281+ dungeon gear
Guaranteed ilvl 291+ piece of gear from your weekly great vault
Mythic+ Rating of 1500+. This rating is considered to be very prestigious and will allow you to join TOP M+ groups
A Shadowlands Keystone Conqueror boost is a sure way to obtain the desired title reward – The Shrouded. What do you have to do to gain the reward? Your task is to obtain 1500 Mythic+ Rating. Sounds like quite a challenge without a team to rely on, doesn't it?
Don't worry. You don't need to count on random players and pray that they have sufficient skills and won't abandon you when the battle gets on fire. Our carries are devoted teammates who are ready to sacrifice themselves for the sake of a victory.
Apart from the sense of loyalty, they are skillful assassins who can tackle basically anyone on their way. It's much more fun to play with trustworthy pros rather than random allies, right?
What Does Our Shadowlands Keystone Conqueror Carry Service Include?
So, what will you get if you buy Shadowlands Keystone Conqueror carry? First of all, you will be granted with reliable teammates who are always there to have you back all the way around the dungeons. Needless to say, that team play is key to success in such type of contests.
Once you have all the dungeons completed, you will obtain the Shadowlands Keystone Conqueror: Season Four Feats of Strength achievement. However, that's not the limit. Don't forget about the Shrouded title, Mythic+ score boost, and lots of loot.
Yes, you've heard correct about the loot. Our carries share all the loot that they have no use for at the end of the battle. It means that you will have even more valuable items.
Boosting Shadowlands Conqueror has never been so easy. Just send us a request, pick the time, and we will meet you there. See you in the dungeons!