Delivery time
Individually
Delivery time
Individually
This service will get you all 8 unique dungeons completed within the given time limit at +15 mythic level difficulty in Season One of Shadowlands expansion.
Apart from the achievement: Shadowlands Keystone Master: Season One, you will also get cool Sintouched Deathwalker mount. Get Keystone Master easily with BoostCarry!
Related services: Mythic+15 key carry, Keystone Conqueror carry.
Related bundles (discount!): Mythic+7 Bundle, Mythic+10 Bundle, Mythic+14 Bundle, Mythic+15 Bundle.
ESTIMATED TIME: 1 DAY
The average invite time is 1 hour after the service purchase. We can complete all the dungeons for 6-8 hours, but we are always ready to adjust all the runs to your schedule. One dungeon will take about 35 minutes, and we can perform each one at your comfort time (for example one per day or any other schedule).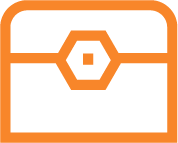 Every player wants to collect as many achievements, titles, and valuable items as possible. Our Shadowlands Keystone Master boost will help you in the pursuit of World of Warcraft rewards. Our professional carries will assist you in completing all Shadowlands Season One dungeons at Mythic Level 15 or higher, within the time limit.
As a result, you will be awarded a unique mount – the Sintouched Deathwalker. It's granted only to those who are strong enough to overcome dungeon denizens. We know that you have the skills to do this. However, a team makes up a big part of the overall success. How can you be efficient if random players aren't skillful enough and completely ignore team play tactics? The chances of victory are minimal.
Don't panic just yet. Our carries are reliable allies who know how to enjoy a good battle. They are here to assist you all the way throughout dungeons. Teaming up with pro players will let you learn some hacks from them, successfully pass all the dungeons, and enjoy your game like never before.
What Does the Shadowlands Keystone Master Carry Service Include?
You probably wonder what you will get if you buy a Shadowlands Keystone Master carry. You will be blessed with a reliable teammate who is always here to assist you and save you. As a result, you will end with a lot of valuable items that both you and the carry found in the dungeons (our pro players will trade you all the loot that they have no use for).
Apart from that, you will receive Shadowlands Keystone Master: Season One Feats of Strength achievement, the Sintouched Deathwalker mount, Raider.io score boost. Boosting Shadowlands Keystone Master has never been so easy. Assign the time and send us a request. See you in the dungeons!