Here you can buy World of Warcraft (WoW) Shadowlands Reputations boost.
The boost will be done by completing Side Quests, Weekly Quests, World Quests, and Contracts until your standing with a chosen faction improves to Revered or Exalted. There are 4 factions in Shadowlands and all of them award a unique achievement for leveling up their reputation to Exalted.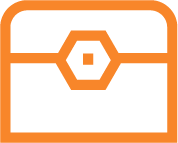 The Ascended (located in Bastion) – award The Ascended achievement;
Wild Hunt (located in Ardenweald) – award The Wild Hunt achievement;
Undying Army (located in Maldraxxus) – award Undying Army achievement;
Court of Harvesters (located in Revendreth) – award Court of Harvesters achievement.
You will also earn Shadowlands Diplomat if as a result of the service your reputation standing with all Shadowlands factions improves to Revered.
All loot that our player will get while doing the service will remain on your character.