When you complete a +20 keystone in time, you'll receive a portal to that dungeon! The portal has a 8 hour cooldown that resets whenever a Mythic+ dungeon is completed.
You can get all dungeon portals using this service.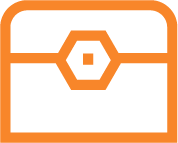 You can get all available Shadowlands Keystone Hero achievements using this service. We will also provide all the keys for you.
Dungeons Portals. Complete a +20 Keystone in a dungeon in time, and you'll receive a character-specific portal that will take you to the entrance of that dungeon. You can get all dungeon portals using this service.
262 and 278 ilvl gear. You will receive 278 ilvl gear from The Great Vault. You will also get 262 loot from all end-of-dungeon chests. There are two items dropped per team per dungeon. We will also try to stack players of the similar gear type (plate, leather, mail, cloth) as yours to maximize your chance to get gear.
265 ilvl Conduit / 100 Cosmic Flux. There is a personal chance to get Endurance, Finesse or Potency conduit, Legendary Powers and Centurion Power Core for your class/spec in the end-of-dungeon chest. You will also get 100 Cosmic Flux per dungeon as a guarantee.